Surprise, surprise: Browns trending up, Bucks down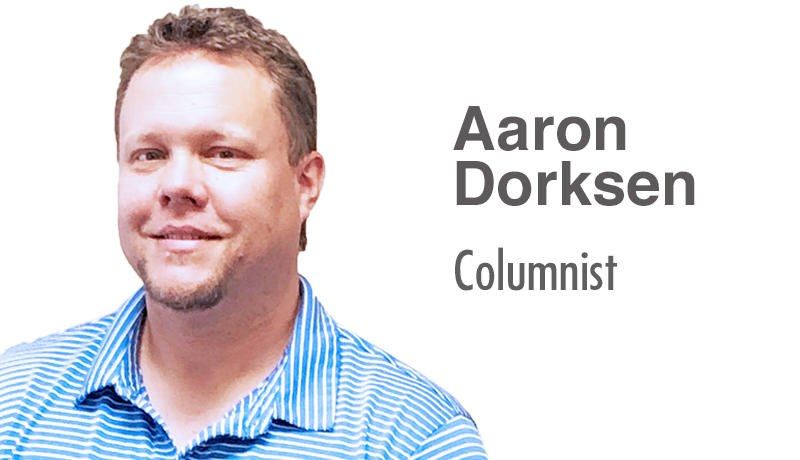 A few thoughts from the week in sports …
This past weekend was a memorable one, filled with family gatherings, turkey, Buckeyes and Browns.
Thanksgiving dinner get-togethers are always a winner in my book.
However, I don't think many people would have predicted the Browns would be trending up and the Buckeyes down.
What a difference a game can make.
Talkin' Browns
Don't get me wrong. There's still a lot to work on for the Browns.
However, it felt really good to watch Cleveland rally from down a touchdown in the fourth quarter and eventually pull out a 23-17 overtime win against the Buccaneers and Tom Brady.
I wrote in last week's column that I really wanted a win for quarterback Jacoby Brissett because of the character he's shown.
Brissett, making his last scheduled start before the return of suspended Deshaun Watson, ranks in the top 10 in the NFL in passer rating. He played better than anyone anticipated. The 4-7 record isn't what the Browns had hoped for, but they had far worse problems than Brissett.
"I'm obviously grateful for this opportunity and grateful for those men in that room," Brissett told reporters.
The Browns played one of their most well-rounded games. Nick Chubb and David Njoku came up big on offense while defensive coordinator Joe Woods' unit got some reprieve with a good performance keyed by Myles Garrett and Martin Emerson, Jr.
Brissett passed for 210 yards and also threw a key block on receiver Anthony Schwartz's 31-yard scoring run.
Watching Brissett play and hearing him speak to reporters, it was clear he cherished each and every play he was able to be a part of. It was refreshing to see a pro athlete so clearly love the game for the sport of it.
As reporters kept asking Brissett about his performance, he kept deflecting all the credit back to the entire team. The game doesn't seem to come easy for Brissett, but he plays hard and tough.
How can you not like a guy with the aforementioned qualities?
Pressed over and over for the past week and after the game about being relegated to a backup role upon Watson's return, Brissett showed his sense of humor.
"I feel like this week y'all feel like I'm about to die or something," Brissett told reporters with a smile. "I've still got a job to do. I'm still on the team, you know.
"I'll figure (the backup role out), but I still have to be the same person every day, no matter what my situation or status is."
Talkin' Buckeyes
There was no smiling for the Buckeyes or their fans after an embarrassing 45-23 loss against visiting Michigan.
Incredibly, it was the Wolverines' first win in Columbus since 2000 and came by their largest margin since a 28-0 shutout in 1993.
It doesn't matter that coach Ryan Day still has an incredible 45-5 record at Ohio State. He dropped to 1-2 against The School up North. That's unacceptable in this era when Ohio State has billionaires backing the football program and has been one of the top couple schools in the nation for recruiting and game day atmosphere.
I found it ridiculous some people were calling for Day to be fired, but he deserves a lot of criticism. Remember, Michigan coach Jim Harbaugh started 0-5 against Ohio State before winning the last two.
However, if the Buckeyes don't win in Ann Arbor next year or at least play a lot closer, then it may be time to show Day the door. Day inherited a juggernaut, and the resources to win are as rich as anywhere in the country.
Michigan was an 8.5-point underdog but shocked the Buckeyes. Both teams had key players out or severely limited due to injuries, but it all seemed there for the taking for Ohio State — until it wasn't.
Michigan quarterback J.J. McCarthy played the game of his life, passing for 263 yards and three TDs and running for another score.
OSU defensive coordinator Jim Knowles' unit allowed touchdowns on plays of 45, 69, 75 (twice) and 85 yards. Knowles gambled with blitzes and lost on several occasions, with no safety help for cornerbacks who were torched.
Quarterback C.J. Stroud told reporters, "This one game does not define this team."
Sorry C.J., it does.
Stroud, who's most likely headed to the NFL, is 0-2 against Michigan. When you play for Ohio State, you'll be asked years later, "How'd you do against Michigan?" I wish Stroud the best, but that's not a conversation he will want to have.
If the stars somehow align perfectly for Ohio State, the Buckeyes could get a playoff rematch with Michigan.
Dream a little more and imagine wide receiver Jaxon Smith-Njigba returning from a near season-long injury in the playoffs. Whoops, the alarm clock just went off and reality set in as that's not likely to happen.
Day and the Buckeyes are now the hunter instead of the hunted in the Big Ten, and recruiting just got a lot tougher. We will really find out now what kind of coach and players the Buckeyes have.
Parting shots
Wooster High School will hold a sports card show in the commons area on Saturday, Dec. 10 from 9 a.m. to 4 p.m. Proceeds will benefit Wooster High School sports teams.
Sports card dealers who buy and sell memorabilia will be on hand. Items for sale will include sports cards, signed bats, balls, gloves, pictures, mini helmets and much more.
The WHS Music Boosters Pancake Breakfast also will take place that morning.
Call Bob Platt at 330-669-9455 to reserve a table or for more information.
I'm planning to set up a couple tables at this show and look forward to talking to loyal readers of The Bargain Hunter and Wooster Weekly News.
—It was nice to see the U.S. men's national team beat Iran 1-0 to advance to the World Cup knockout stage round of 16 for the first time since 2014. It would have been hard to fathom a country with the resources of the USA losing to Iran in any sport.
I didn't watch the 0-0 tie against England and didn't miss much. Ninety-plus minutes with no scoring would have put me to sleep, but I understand soccer fans will tell me a 1-0 baseball game is boring. To each their own.
To contact Aaron Dorksen, email aarondorksen24@gmail.com. Follow him on Twitter at @AaronDorksen.