Trail toward adventure was right there all along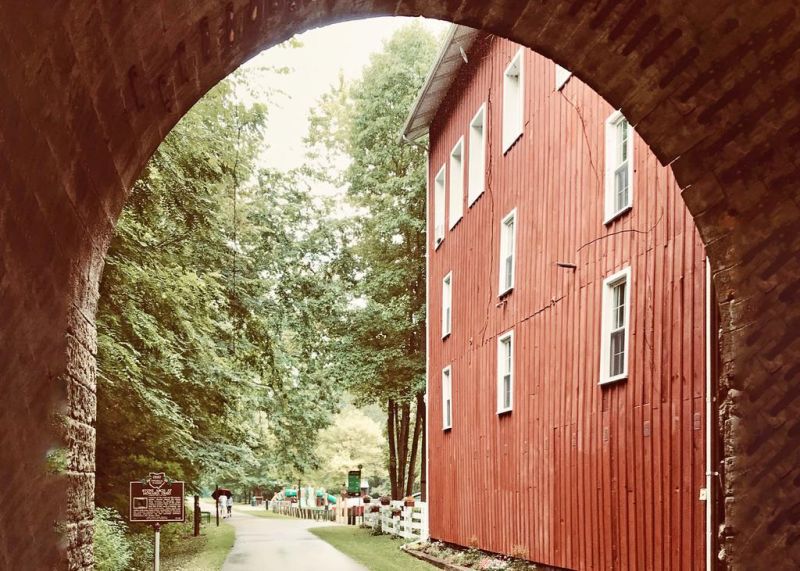 One thing I have always loved about my own well-worn path in life is that I've had the opportunity over time to see things change. From my bike saddle I've witnessed everything from the turning of the seasons to the daily rise and fall of Martin's Creek as it flows under the iron bridge on the trail just south of Holmesville.
I watch a yearly rotation of crops along my path and note whether or not the corn is "knee high by the Fourth of July." I notice when a farmer takes a field to no-till or a landowner takes down a tree that was likely to fall across his driveway. I know where birds live. I know where I can find turtles any day of the year above 50 F, and I've watched at least eight broods of bald eagles fledge from the nest.
There's great utility and a certain sense of settled peace in knowing the same small patch of the planet better than anywhere else on Earth. But as my wife, children, and countless friends and relatives frequently point out, "There is a lot more to the world than Wayne and Holmes counties, John."
No one that really knows me is surprised when I admit I'm not much of a traveler. Those who don't know me well, however, are sometimes shocked at how near I've remained to home for my adventures. I often defend myself by stating one can live a life of adventure without ever venturing far. Most folks see that as a lame excuse for being a homebody. Excuse or not, for me there's no place like home.
There comes a time in most lives when the desire to seek outweighs the comfort to stay, and I suppose you can say the time is now for me. I've got a substantial chunk of my brood living in Kentucky right now including my first grandchild.
I've actually grown comfortable driving from Wayne County to Franklin County, Kentucky on a somewhat regular basis. We've made the trip a half-dozen times over the past year, and I've enjoyed watching the landscape flash by at 70 mph, though I'll admit I've frequently longed to have a closer look at what falls in between here and there. I've finally realized the solution to my longing was within my grasp all along and may provide the ideal segue between the familiar and the far away. All I had to do was get on my bicycle and head toward Millersburg like I always do ... and then keep going.
Last weekend I did something I've dreamed of doing for at least the past 30 years: a solo, self-contained, multi-day bicycle trip. And while the adventure may have been far beyond my own ordinary, the destination was perfectly familiar. I rode to Kentucky to visit my kin.
I've done plenty of long bike rides, and I've done a good bit of camping. My wife and I even combined the two every summer for 10 years when our kids were young by traveling on the Great Ohio Bicycle Adventure for a week. My solo trip would be considerably different, however.
While GOBA was a great family adventure, the toughest logistical issues were taken care of. Each rider would pack a duffel bag with their camping gear and extra clothing in the morning, load it onto a truck, and then ride off on the day's route entirely unencumbered. The rides were typically 50 miles or so per day and were well marked and wonderfully supported by volunteers with refreshment stops along the way. Finally, the baggage truck would meet the riders at a predetermined campsite — typically a high school or fairgrounds — and one would simply set up, sleep and repeat the entire process the next day.
My ride would be considerably different this time in that I'd have to carry everything I'd need, I'd have about 260 miles to cover and I had no itinerary planned aside from reaching the Ohio River at Cincinnati in three days.
In retrospect I might have planned a little more sight-seeing along the way, but the trip was equal parts opportunity and necessity. My wife had been in Kentucky for the entire month babysitting while our son-in-law was away at flight school. His trip had been extended, Kristin's time off from work was running out and Grandpa needed to rush to the rescue. My column next week will pick up where the rubber hit the road on a rainy Saturday in Orrville. See you next week.