World comes to a stop when World Cup starts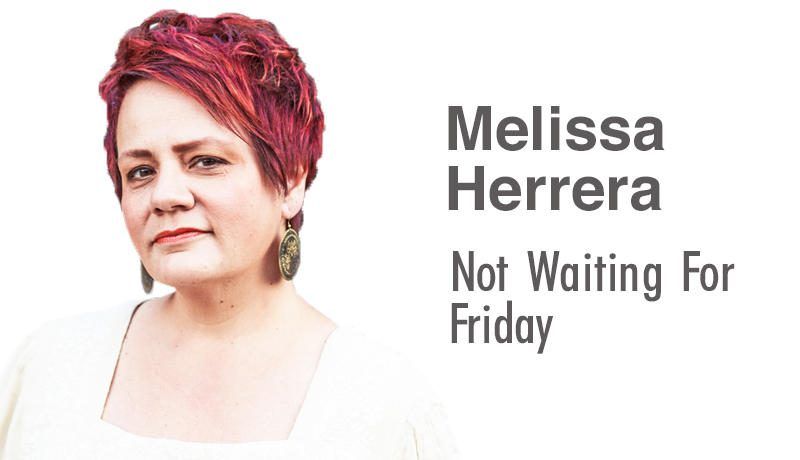 I paid no attention to soccer until I watched it being played in what could only be described as a passionate street war. Tiny humans, along with bigger ones, kicked a ragged ball off the houses and rocks that lined the small streets of Maquixco. Blood was involved because no one survives a game of futbol in la calle (the street) unscathed.
The intense shouting was only matched by the precision and accuracy with which goals were scored by even the smallest of players. The patience of the older players toward the younger ones was a sight to behold. I had inadvertently stumbled into the core of the beautiful game, and it was now my duty to pay attention.
We came back from our road trip and tumbled headlong into the ongoing World Cup in Qatar. I love the United States men's team, but nothing can take away my first love — El Tri. The Mexican national team will always be the team that makes me nervous when I watch, sweaty palms and butterflies and all the feelings that come with wanting your team to win.
While my high school had a soccer team in the '80s, I'm not sure I ever attended a game. What I did do was sit on a small plastic stool and watch El Tri play on a tiny black and white TV set up on a street in Southern Mexico. Everyone crowded around with beers in hand, and when a goal was scored, the streets reverberated with the pounding of feet and hands. Loud yells of "salud" (cheers) could be heard as the game muscled forward.
When we married and had kids, soccer was up and coming in the United States. Before that, most of us were oblivious to its charms, and many still believe that today. Each child played Park District soccer and moved on to play in junior high and high school.
George was an exceptional player, and just before we got married, he had an opportunity to try out for a Mexican team. Alas, he never went, and the chance slipped away, but he never forgot it. Watching his children play was a gift he never had as a child. Anyone who sat around us knew George's voice at the games.
Those years of our kids playing grew my love for the game even more. And when the U.S. would play Mexico in a friendly, or even a qualifier, our house was divided right down the middle. I found myself cheering for Mexico with no qualms. I could not help how I learned to enjoy it.
When I visited Hunter in Fort Worth, I took out a box of his things he had left behind. Inside it he found his 2013 Hiland Mr. Soccer trophy, coming on the heels of his sister's Miss Soccer trophy the year before. He chuckled and set it up on a shelf as we reminisced about that regional final game they lost to Worthington Christian. They could never get past them, and state was always so close we could taste it. This is a shameless memory, and I don't care because they were good moments and I miss them.
I have barbecued ham for sandwiches bubbling away in a little slow cooker right now. Work and lunch must be considered on the day of games that means the most to us. The USMNT escaped with a 1-0 win over Iran on Tuesday, and Mexico played Saudi Arabia past my deadline for this column. The U.S. is in the Round of 16, and Mexico needed a win and some help to advance. I will fervently root for both until and unless they face each other, then I must choose.
Soccer is undeniably the most international sport I know. For true fans, the love of one player or team crosses many boundaries and borders. And for me, despite myself, it's not a choice because I know where my heart lies.
Melissa Herrera is a columnist, published author and drinker of too many coffees based in Holmes County. You can find her book, "TOÑO LIVES," at www.tinyurl.com/Tonolives or buy one from her in person (because all authors have boxes of their own novel). For inquiries or to purchase, email her at junkbabe68@gmail.com.