What I learned, and learned to let go of, in 2022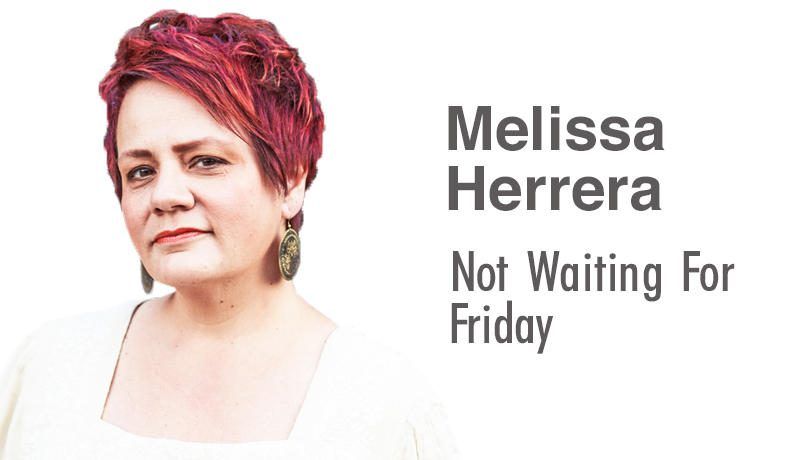 I'm gathering up pieces of 2022 and trying to fit them back together like the errant puzzle pieces they are. In a nutshell we arrived home from Mexico just before Christmas of 2021 refreshed and revived. We caught COVID-19 in early January '22, which took us a while to recover from. Then George had his heart attack in May.
No one prepared us for post heart attack recovery. It has been a slog of mental and physical restoration — for both of us — that is just beginning to see measurable improvement. It turned our lives inside out and made us examine why we're still together. It was laid bare like a steaming buffet of guts you couldn't look away from.
People always say, "You can't question why things happen to you," but I heartily disagree. If we're quiet about the hard things, how do we heal? I've pressed some very hard-core things into my soul. During the latter part of 2022, I took a lot of those things out and laid them on that steaming buffet. Talking about them might be the most difficult thing I've ever done, but once I did, I couldn't imagine stuffing them back inside. They're heading out with the last trash pickup of this year.
I learned a few things I'm taking with me into 2023.
1. Once an apology is offered for a long-held hurt, no matter how long it took to be offered, it's time to lay it down. Carrying it one minute longer than necessary does nothing but give us back aches. Let the bitterness you carried drain away.
2. Don't make yourself smaller and quieter to be loved and cared for. We deserve these things no matter who we are. If people tell you you're too much, tell them to find less.
3. I advise solo travel, even for a day or two. Take the time to really see yourself and your wants. Curate a playlist and play it loudly. Eat at a diner alone and look the server in the eye with a smile as you drink a third cup of coffee. Leave them a big tip. Put on that old flannel shirt — your favorite — over ripped jeans and visit every thrift store. Be intentional to do the things you never, ever let yourself do. Money spent to heal your inner turmoil is always well spent.
4. Make sure your partner knows they are loved because either of you could die tomorrow. The song "Live Like You're Dying" by Tim McGraw always made me cry but never really touched me personally. This year I almost lost my husband. I could lose him 10 years from now or tomorrow. Before you head out on your solo trip, make sure you tell them what they mean to you. Demand the reverse as well.
5. I became a grandparent twice over this year. They live far away, but travel and technology keep us close. Talk to those babies every chance you can, at any hour, because when you walk in their house and they immediately call you grandma, you want your heart to melt. Because it does.
6. I'm a little bit older, a little bit colder in my bones, but still full of ideas and goals. I keep the coppery reds in my hair because I couldn't stand to see the 40% gray hair — that my stylist said would appear — if I stopped. I'll do it till I'm 80 if it makes me feel good. If you're not seen, go where you are. Send that CV in to a place you feel intimidated by, write those poems, start that podcast, try that crazy business idea and stop hiding behind the mantra we're too old to start something new.
I hope 2023 brings you good things, but if it doesn't, I wish you the resilience and grit to make it through and the wherewithal to sit still amid the worst of it and feel every second.
Melissa Herrera is a columnist, published author and drinker of too many coffees based in Holmes County. You can find her book, "TOÑO LIVES," at www.tinyurl.com/Tonolives or buy one from her in person (because all authors have boxes of their own novel). For inquiries or to purchase, email her at junkbabe68@gmail.com.