Upcoming Olympics may need shot in the arm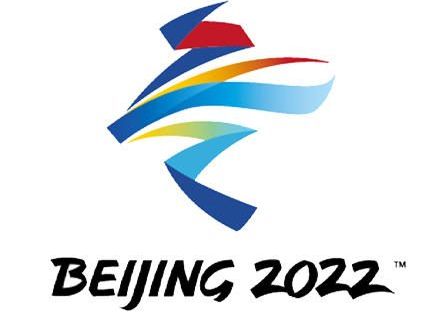 The Buckeyes and the Browns have successfully put themselves on football's back burner. So let's all take a deep breath and move forward, just like the National Broadcasting Corporation wants us to.
Indeed, you may have noticed NBC is running a lot of promos for the 2022 Beijing Winter Olympics, which don't actually begin until Feb. 4. They must think if they can spoon feed us enough Mikaela Shiffrin, Shaun White and "Miracle on Ice" reruns between now and then, they'll be able to ring up some blockbuster ratings once the Olympic flame roars to life in Beijing National Stadium.
Frankly, I don't see these Winter Games as being blockbuster at all.
For the record, a total of 109 medal events including seven new events will be contested in 15 disciplines of seven sports. Among them, there are 50 events for men, 46 events for women, 11 events for mixed teams and two open events. An open event allows athletes of both genders to participate against each other.
In addition to the mother network, the action also will be shown on NBCSN, CNBC, USA and Peacock.
If only NBC could convince the IOC to step up to the plate, to spice up the menu, to add more icing to the cake, put a cherry on top and remove all the calories. Perhaps it's a bit late at this stage, but why not throw in some "exhibition" sports that would play off the traditional events and grab some more eyeballs for NBC?
Take, for example, ice hockey. All that down time between periods would be much more entertaining if they put six or seven Zamboni machines out there on the ice all at once for a little Whammo Zambo Rambo Demo Derby! It could be one of those afore-mentioned "open" events for both male and female drivers. Invite that "Yung Money" guy named Larson. Give Hailie Deegan a chance. She's popular on social media.
Here's another suggestion: Reverse Bobsleigh. Just have the teams turn their sleds around backward before they shove off down the icy chute. Should make for some thrilling GoPro camera angles.
Along that same vein, add Reverse Luge to the docket. The athletes must start at the finish line and lay on their backs like they normally would. Start the stopwatch and see how long it takes them to get up to the starting line at the top. Ever seen a beetle on its back?
The slalom events could use some improvement too. The solution? Downhill Shaving. The competitors trade their skis for Norelco Rotary Razor tubs, complete with those celebrated "floating heads." Remember those adorable TV commercials back in the mid-'70s with the animated Santa zooming down the snow-covered slope? Of course you do. Everybody does.
By the way, there was a Norelco Lady Bug model for women. Shiffrin would deliver the perfect sales pitch. Ka-ching!
NBCSN has gone to great lengths to make the sport of curling watchable, even creating the "Curling Night in America" series. Women seem to be just as skilled as the men. Just think: "Curling Iron Night in The People's Republic of China." Wand-a-ful, wouldn't you agree?
Isn't there some way to make the biathlon more intriguing? In this event the athletes must combine the endurance and intensity of cross-country skiing with the precision and skill of rifle shooting. It stands to reason that Blindfolded Biathlon would result in more drama.
Why not mix the always-popular figure skating segments with speed skating? The hybrid blend of Figure-8 Speed Skating would be something akin to the figure-8 auto racing made famous by the daredevils at the tiny Islip Speedway in New York in the late '60s. This would definitely redefine the double Axel and triple Salchow maneuvers.
Speaking of hybrid Olympic events, who really and truly tunes in to watch the Nordic Combined, which is made up of two separate sports: ski jumping and cross-country skiing.
Just axe that entire mess and replace it with the Vaccine Combined.
Given the temperament of COVID variants these days, I'd say it's worth a shot.