Free 10-week Wright Flight Aviation Program offered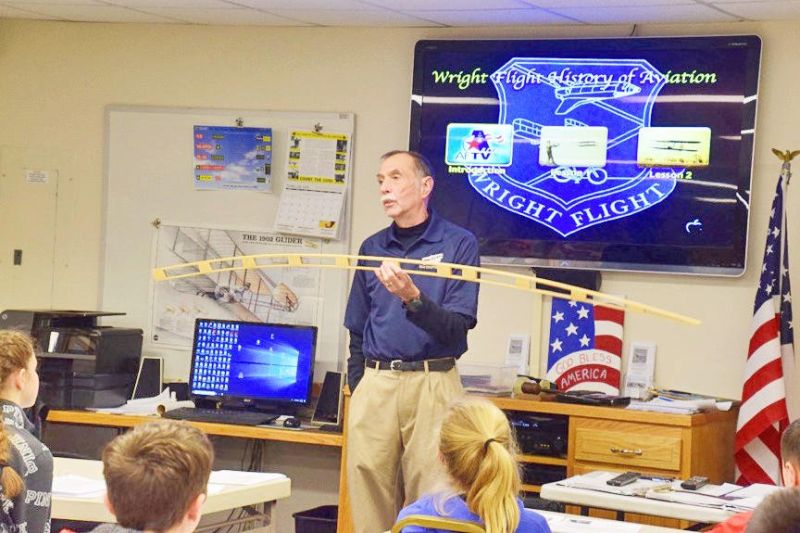 The Wright Flight Program for students grade 6-8 is being offered by EAA Chapter 1077 at its hangar at the Harry Clever Airport in New Philadelphia. A parent and student orientation will be held Thursday, Jan. 16 at 5 p.m.
The course will be taught by FAA-certified flight instructor John Clark and many other volunteer certificated pilots.
Aviation is a diversified industry and has a growing need. This 10-week course, including orientation, teaches both classroom and hands-on aviation knowledge such as learning to build part of an airplane wing, engines, gauges, the basic principles of flight, and weeks of aviation history, videos and home study spanning from the Wright Brothers up to current aviation and aviation-related professions.
The course culminates with a weekend in which students get to fly with a certified FAA pilot in a certified airplane.
The course is free, so preregistration is recommended. To register or receive more information, call 330-602-0875 or 330-340-2999. If no one answers, leave the student's name, grade, school and phone number. One also may email constancemclark@roadrunner.com. Mention Wright Flight in the subject line.
The classroom sessions will be held on Thursdays from 5-7 p.m. beginning Jan. 23 for nine weeks with an additional flight weekend following.
The EAA Hangar is located at 1802 E. High Ave. in New Philadelphia.