Orrville High alumni board awards 2019 teacher grants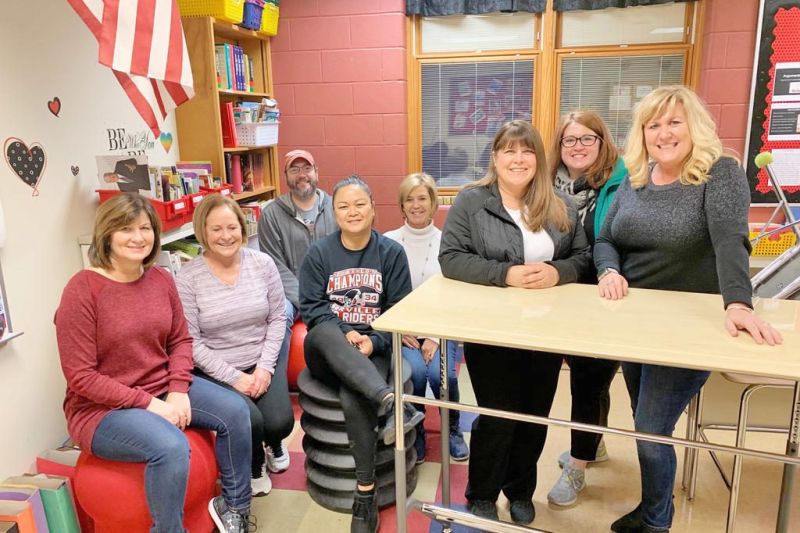 Orrville City Schools established an endowment fund in 1989 with an administrative committee appointed by the school board. Since the beginning all money donated to the fund has been invested, and only the interest and income from the investments are spent.
"Your donation forever benefits Orrville students," said 1999 chair Alan Auble, Class of 1960.
Categories set in place were General, Academic Excellence, Scholarships, Staff Grants, Fine Arts or Athletics.
In 2014 Orrville City Schools Superintendent Jon Ritchie and the OHSAA board reached an agreement to have the alumni board also serve as the endowment fund board. Since then decisions regarding scholarships and teacher grants have been the responsibility of alumni board members. Contributions can be made to the endowment fund by sending checks to OHS Alumni Association, P.O. Box 422, Orrville. Include name and contact information and a designated category.
Orrville City Schools faculty members are invited to submit grants, which are then reviewed by the board. The 2019 teacher grants totaling $5,000 are flexible seating for sixth-grade language arts classes, a food pantry for Orrville High School, a theater field trip for eighth-graders, a field trip to The Wilderness Center for 10th-graders, a Solar System Health Walk by OHS students for elementary students, independent reading books for seventh-grade ESL students, and five in-ear translators for the middle school.
"We are happy to be able to provide a few enhancements to the hard-working teachers' classroom activities," said Barb Bupp, OHSAA board treasurer. "All of the applications had excellent ideas to help teachers and students achieve their goals. We hope to continue to expand these opportunities in the future."