7th annual Dalton Aruna Run 5k set for Oct. 9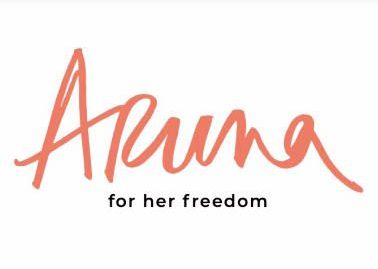 The Aruna Project, an international human rights nonprofit headquartered in Cincinnati, will host the seventh annual Dalton Aruna Run on Oct. 9 to raise funds to help free, employ and empower sexually enslaved women. The run will be one of 10 races the Aruna Project hosts this year to raise awareness about the reality of sex trafficking and generate money to aid in the freedom process.
The Dalton Aruna Run will be held at P. Graham Dunn, starting at 8:30 a.m. It will feature a 5k, 1 mile and weighted vest 5k challenge.
Thanks to local race sponsors, 100% of participant registration fees and additional donations go to the cause. Since its inception in 2015, the Dalton run has raised over $65,000 for freedom.
Dalton resident Jennifer Doerfler has served as the local race host since 2016. She and her team put a tremendous amount of time and energy into hosting the race each year.
But for Doerfler, the event is a labor of love fueled by her passion for changing the lives of women.
"I ran in the very first Dalton Aruna Run in 2015, which also happened to be my first 5k," she said. "I'll never forget that I ran for a woman named Nara. I wept much of the race at the thought of her being enslaved in a brothel all alone with no hope. Knowing that I could bring change to someone's life and help play a part in ending sex trafficking was what ultimately led me to take over the host role. It is truly one of my greatest joys to bring the community together for such an important cause."
The Aruna Run Race Series is the catalyst of the freedom process, with the money raised flowing into Aruna's training centers in areas of high sexual exploitation in South Asia. Once freed, the women are offered full-time employment in Aruna's Freedom Business, where they are trained to produce the line of Athleisure bags and headbands sold in its online store, at events and at select retail locations. The proceeds from the sale of the products are reinvested into the Freedom Business to fund the holistic care each artisan receives: a living wage, safe housing, healthcare, retirement savings and counseling.
At every Aruna Run, participants run or walk for an enslaved woman by name — a woman the Aruna Project is actively working to free from the brothels. Her name is on the race bibs, and participants literally run and walk to help bring freedom to her and other women like her. They then receive email updates on her journey to freedom throughout the year. In addition, the race swag is made by Aruna artisans, freed and employed in Aruna's Freedom Business thanks to funds raised in previous Aruna Runs.
"Considering that human trafficking is a global epidemic, many people wonder, why India?" said Ryan Berg, Aruna founder and CEO. "While combating it everywhere is important, India is paramount for us because Indian women's risk of being sexually exploited is increased by the convergence of certain predisposing factors including violence, corruption, gender bias, poverty and limited education.
"In fact, we work in the center of some of the highest concentrations of sex trafficking in all of Asia, with an estimated 15,000 sex workers in a 2-square-mile area. Bearing that in mind, we simply must do something on behalf of these enslaved women."
Aruna also is working to help end human trafficking in the United States.
"In 2020 we welcomed our first local survivor, Katie, to our U.S. team," Berg said. "Her employment is only the beginning of our local footprint. As demand for our products grows, so too will our need to employ more local survivors in our Cincinnati headquarters to help with order fulfillment and quality control."
Every registered participant will receive an athletic drawstring backpack and universal gator, made by Aruna artisans, as well as a race T-shirt. More information about the race is available at www.bit.ly/2021DaltonArunaRun.