Author, artist to speak at CRF Museum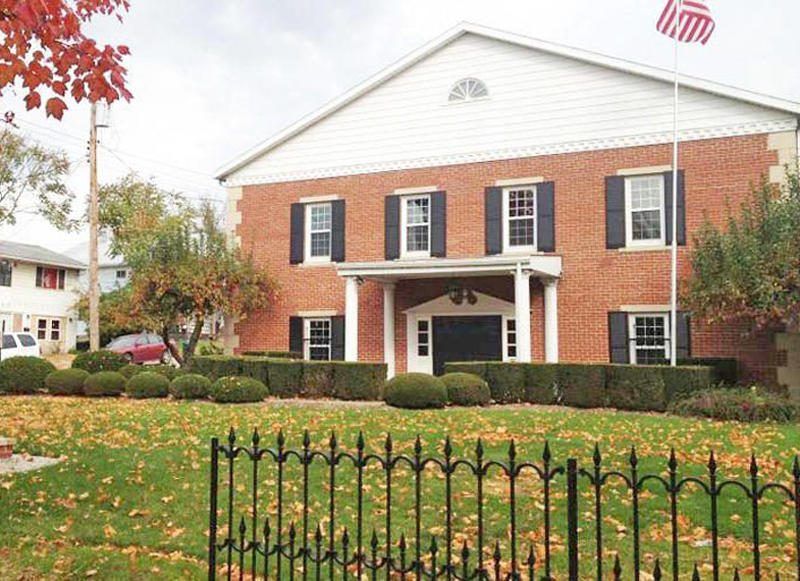 The Cleo Redd Fisher Museum will welcome back author and artist Robert Kroeger for a look at Ohio's historic barns during the Loudonville Free Street Fair.
Kroeger has spent the past few years traveling the state and documenting historic barns in all 88 counties — including painting them in his signature palette-knife-in-oil and thick-impasto style. Last summer Kroeger published his book, "Historic Barns of Ohio," which not only shares stories of Ohio's barns, but also includes many of his paintings.
Kroeger announced the upcoming release of his new book, "Round Barns of America: 75 Icons of History."
Documenting these historic barns is important to Kroeger.
"From the glacier-flattened northwest to the Appalachian hills and valleys to the east and south, barns dot the Ohio landscape. Built with wooden nails and mortise-and-tenon joints and assembled with beams hand-hewn from nearby trees, some of these magnificent structures have witnessed three centuries. Many display the unique carpentry of masterful barn builders including mystery wooden spikes and tongue-and-groove 2-inch flooring. Sadly, a number of these barns, neglected for years, risk crumbling any day," Kroeger said.
According to museum curator Kenny Libben, this program will be a bit different than the usual Speaker Series schedule because it will be held Thursday, Oct. 6 during the fair — whereas most museum events are Monday nights.
Kroeger will begin a new painting at noon, allowing guests to see his techniques and progress as they tour the museum. At 3 p.m. Kroeger will share stories of his journeys and the barns he discovered along the way, followed by a book-signing.
Kroeger's first book, "Historic Barns of Ohio," will be available for sale, and the publisher recently announced "Round Barns of America" may be ready to debut for sale at the event as well. The museum also will sell raffle tickets for the painting Kroeger finishes during the demonstration and will have additional works by the artist for sale.
The museum's Speaker Series will continue Oct. 17 with author Mark S. Jordan, author of "The Ceely Rose Murders at Malabar Farm," discussing one of his newest research projects: the story of Knox County serial killer Cletus Reese. That event will return to the 7 p.m. time slot.
All the Speaker Series events are free and open to the public and are held at the CRF Museum, 203 E. Main St., Loudonville. Those interested in learning about the museum or upcoming events should visit www.crfmuseum.com for more information.
Due to the Free Street Fair, normal parking areas may not be available during the Kroeger event.