BBB to host annual shred event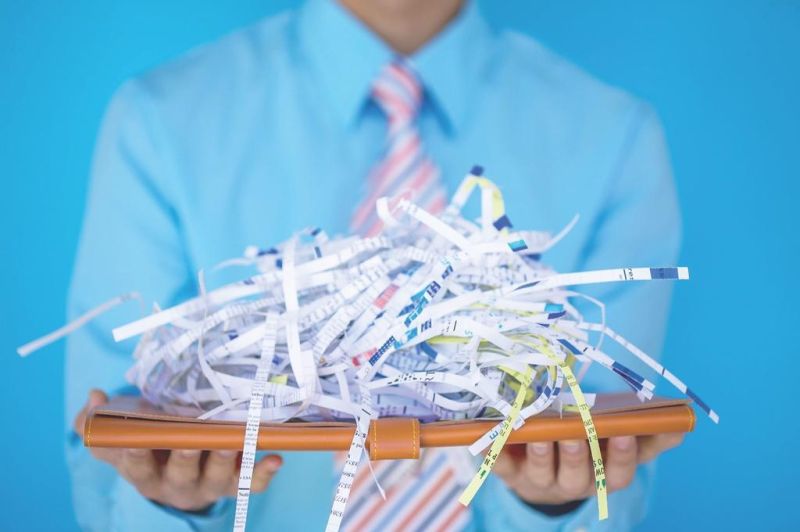 Identity theft happens when someone uses your Social Security number or other personal information to open new accounts, make purchases or get a tax refund. One simple way to safeguard against identity theft is to shred.
The Better Business Bureau will offer a free community shred and e-cycle event on Saturday, Sept. 11 from 9 a.m. to 1 p.m. in the Dover Buehler's parking lot at 3000 N. Wooster Ave., Dover, just off I-77 at the Schneider's Crossing Road exit.
Businesses and individuals can bring any documents that list personal or financial information to be commercially shred onsite. E-cycling of electronics also will be available. Items may include batteries (no alkaline), cell phones, computers, fluorescent light bulbs, ink and toner cartridges, keyboards, laptops, monitors (flat-screen only), printers, satellite boxes and dishes, and televisions (flat-screen only). For a complete list of items, visit the BBB's website or call the office.
Items with a disposal fee include the following: fluorescent lightbulbs at $1 for 4 feet or smaller and $2 for 8 feet, flat-screen monitors for $5, and flat-screen TVs for $10.
There is no charge for this event; however, monetary donations to the BBB Charitable & Educational Fund Inc. are welcome and appreciated in order to continue to provide this service.
The sponsors include Rea & Associates and Dover Hydraulics.
The Identity Theft Resource Center has devised a guide to protect individuals against identity theft by using the word SHRED:
S is for strengthen passwords. Use at least eight characters, alpha numerics, symbols, and upper and lowercase letters.
H is handle personal identifying information with care. Don't give this information out unless absolutely necessary.
R is read credit reports annually. Go to AnnualCreditReport.com every year for a free credit report.
E is empty your purse or wallet. Don't carry any more than necessary and never have your Social Security card with you.
D is discuss these tips with your friends. Share your knowledge and educate those around you. For more information visit www.bit.ly/OHWVSHRED or call the BBB office at 330-454-9401.