Bridge repair project to begin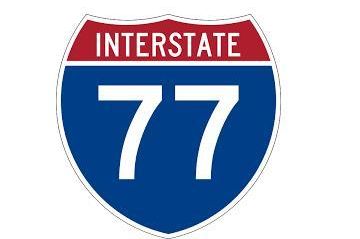 Work is set to begin Monday, Oct. 14 on the twin I-77 bridges repair project located over state Route 212 in Bolivar.
This project is one of the five previously delayed projects now back on schedule. Ohio's new two-year state transportation budget went into effect in July. This included additional funding needed to continue maintaining Ohio's roads and bridges, address safety concerns, and enhance capacity where needed.
Thanks to increased funding from the transportation budget, this I-77 bridge project was added back into the fiscal year 2020 program.
Work schedule and restrictions include:
—From Oct. 17 to Nov. 20, I-77 traffic will be restricted to one 12-foot lane in each direction.
—From Nov. 20 to Oct. 31, 2020, I-77 traffic will be maintained via two 11-foot lanes in each direction. State Route 212 traffic restrictions will take place at a later date with that information shared as it becomes available.
—The completion date will be Oct. 31, 2020.
The contractor is Marucci & Gaffney Excavating Company Project at the cost of $3,098,828.53.
For more information call Lauren Borell at 330-308-7817.