Ghost Guild to stage Victorian-era funeral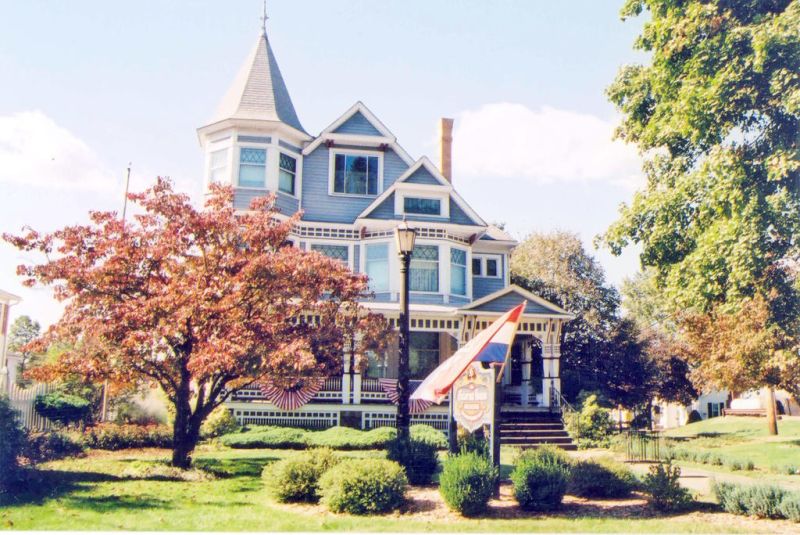 One of the best attended funerals in the area will be for someone who passed 100 years ago when the Victorian House Museum of Millersburg has its first recreation of a Victorian-era funeral on Oct. 26 from 6-9 p.m.
According to museum director Mark Boley, the event will be part education and part chills.
"We're really excited about this," Boley said. "Our committee in charge of special events wanted to do something completely different from our regular house tours. We normally do those every year around Halloween with a sort of mini-paranormal investigation, but this time we're going in depth into the experience of a Victorian funeral."
The person who owned the house the longest, Boley said, was Harkness C. Lee, who died in 1920. "So that's who we decided to hold the funeral for," he said.
The experience will begin in the front parlor of the home, as would have been the case before the era of dedicated funeral homes.
"We'll have groups of 24 at separate times," Boley said. "We'll start with a brief funeral service in the parlor. Then guests will move on to stations in the house, which will explain funerary practices of the time."
There will be explanations of various customs and practices. During the Victorian era, for example, it was common for jewelry, wreaths and artwork to be created from the collected hair of the deceased. In the medical room of the house, interpreters will speak about Victorian-era embalming practices, which got a big boost during the Civil War.
"There were all these rules for what you could wear while in mourning with different levels of black for a long period of time after someone in the family passed away," Boley said. "And there were a lot of flowers at the funerals; we'll explain why. Many people don't know that you couldn't just show up at someone's funeral service. You had to be invited. We'll even be serving funeral biscuits, which we're baking for that night."
All this knowledge of old methods and customs for sending someone off, Boley said, came through research by staff and committee members. "It's meant to be an educational thing for guests," he said. "The committee has had a lot of fun researching and discovering all this information. The great thing is we're not making this up in any way. This is all real historic practice."
Though the house will be dimly lit and set up for a funeral, Boley said not to expect anything creepy. No one will jump out at visitors to scare them.
Because the Ghost Walk has always been so popular at Halloween, the museum decided to keep this aspect for the night as well with a slightly truncated version, without the paranormal investigation. "People can walk through the house and have that experience as well," Boley said.
The event drew such interest that tickets sold out quickly after posting their availability online.
"We had 72 tickets available for the funeral and 100 for just the Ghost Walk afterward," Boley said. "They're all gone, and the interesting thing is that most were bought up by people from well out of the area. From a community standpoint, that's a good thing. We'll have visitors in town who will need to find accommodations and get meals and spend time here. But this is a very popular thing for local residents also, and not many of them got tickets."
Boley said the committee is already discussing ways to remedy this situation for next year, perhaps adding another night for area people only.
Tickets may become available if cancellations are received. Boley advises signing up at www.eventrbrite.com, which will send notifications with the option to buy if someone cancels a ticket purchase.
Tickets are $20 per person with attendance times set at 6, 7 and 8 p.m.
The Victorian House Museum is at 484 Wooster Road in Millersburg.