HCHS holding volunteer open house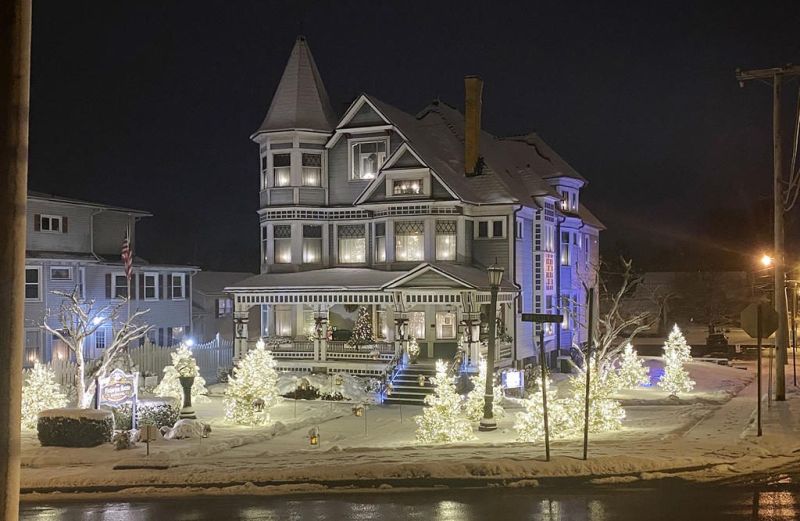 Have you ever wanted to get involved with being a part of the community as a volunteer but don't know where to start?
If your passion falls within the realms of service, building relationships, meeting new people or history, an opportunity is on the horizon that might fill the void and bring plenty of joy with it.
The Holmes County Historical Society is inviting everyone to visit its Volunteer Job Open House Sunday, June 26 from 3-6 p.m.
The event is designed for people interested in serving the community through volunteering to get to know the Holmes County Historical Society and its many facets, while introducing people to all the ways they can get involved.
"Our volunteers enjoy new friendships and camaraderie with other volunteers and staff as well as learning new skills and contributing to the community," said Mark Boley, executive director of the Holmes County Historical Society. "We offer many opportunities to get involved both working with the public and behind the scenes. This gives people a chance to wander the property, see everything we have to offer and engage with the various committee members, Hopefully, something will catch their eye and they will decide to get involved."
The public is invited to stop by during the open house to learn more about volunteer opportunities with the Victorian House Museum and front desk clerk position, Millersburg Glass Museum guide, Holiday at the Mansion and special events host tours and being a bus and tour group host.
Committees representing Holmes County Historical Society, food and events, holidays, house and grounds, education, Heritage Partnership, paranormal, special projects, finance and fundraising, programs and volunteer membership will on be on hand to answer questions and enlighten people as to their respective roles with the Historical Society.
The event is new to the society and Boley said it creates another way for them to reach out to a group of people that they may not have contacted before.
"I think so many people think volunteering here is sitting at the front desk, but we have so many different ways people can get involved," Boley said. "We have such wonderful volunteers, and each group seems to become a close-knit family. They have fun working together and some even go out and get together outside of the historical society. It really is a neat way to meet new people and enjoy the company of friends while serving a valuable purpose."
The HCHS currently has 45 volunteers, and Boley said many are retirees who are looking for a way to remain active in the community while serving in a part-time, relaxing fashion.
The event will be held at the Victorian House Museum campus located in Millersburg at 434 N. Washington St.