Kaufman earns title, 5 others top 5 at Barnesville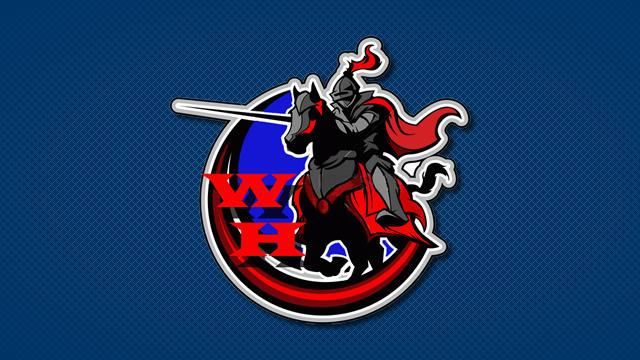 The West Holmes High School varsity wrestling team posted a solid showing with a fifth-place team finish on Saturday, Dec. 12 at the 17-team Barnesville-Doan Ford Invitational Tournament at Barnesville High School.
The Knights totaled 104 points on the strength of a championship effort from Tucker Kaufman (junior, 138), third-place finishes from Dylan Strouse (junior, 132) and Elisha Baldridge (sophomore, 220), and fifth-place podium standings for Brady Smith (junior, 106), Conner Varnes (junior, 145) and Collin Gardner (sophomore, 285). Tournament host Barnesville along with Louisville tied for the team championship with 180 points while Martins Ferry racked up 116 points, Caledonia River Valley scored 110 and the Knights completed the top-five team finishers.
"Going into this tournament, I was excited because I knew that our team would be challenged," Knights fourth-year head coach Scott Vaughn said. "That is what I want out of every event. I don't want to let them go earn easy wins. Coming away, I know that every kid that wrestled learned multiple things going forward. They see they have flaws to work on. I was really happy with our finalist. We didn't lose a single match in the finals round."
Kaufman, a state alternate as a sophomore, rolled through his opponents, posting a perfect 4-0 ledger with all the wins happening by fall. Kaufman drilled his first three opponents in 1:46, :35 and 5:46 to reach the championship match. Kaufman kept the pin parade going, sticking Tyler Beckley of Indian Valley at the 3:45 mark to cap off his perfect day on the mat.
"Our lone tournament champion, Tucker Kaufman earns our Knight of the Week award," Vaughn said. "Tucker put together a great tournament. He earned pins every match on his way to the championship."
Strouse (2-1) posted a 3-0 victory over Logan Tague of Barnesville in the bronze medal match. Strouse received a first-round bye, then posted a quarterfinals win to reach the championship semifinals, where he lost a tight 6-4 decision, dropping him into the third-place match.
Scoring a fall win and a decision win in the first two rounds, Baldridge (3-1, one fall) lost by decision in the championship semifinals but came back in the third-place match with a solid 5-2 decision win over one-seed Myles Clark of Claymont.
"Our two third-place finishers really caught my eye," Vaughn said of Strouse and Baldridge. "Dylan Strouse had a great first weekend down at the 132-pound weight class. He had wins over D-3 ranked opponents at #3 and #15 and a tight loss to #8. Elisha Baldridge had a similar tournament. He earned wins over the D-3 #4 and D-2 #15 ranked wrestlers. The scary thing is that he's still knocking off rust after not wrestling last season."
The Knights fifth-place finishers, Smith, Varnes and Gardner, had to claw their way through the fifth-place bracket after losing a match in the championship round of 16 or championship quarterfinals.
Smith (2-1, one fall) notched his podium finish, stopping Dylan Ward of Martins Ferry at 2:24. Varnes (3-1, one fall) wrestled a smart match for fifth place, scoring a tight 1-0 win over George Hulsey of Martins Ferry, and Gardner (2-1, two falls) topped off his day pinning Dylan Cooperider of Utica at :46.
"Brady Smith had the biggest weekend of his young, new wrestling career," Vaughn said. "He earned a D-3 top-10 win to put him in for fifth place. The sky is the limit for this kid. Conner Varnes got to see action for the first time this season. He had one real close loss that I know he wants back. I think he saw a lot of things that he needs to work on moving on. He will continue to be one of our leaders. Collin Gardner also had one loss that he'd love to wrestle over. I was happy how he turned that loss into winning out to take fifth. Collin is really starting to show confidence early in his sophomore season.
"Overall, I think we left a few matches out there. Everyone but Tucker lost a match that they feel they should've won. We are going to bust our butts this week to fix those mistakes. We are going to look forward to another tough weekend of duals at Olentangy Liberty."
Mason Taylor (sophomore, 113) and Hunter Eberhard (junior, 152) each finished their day 2-2 with one fall. Noah Tish (junior, 126) and Gavin Greer (senior, 170) went 1-2 with one fall. Also competing for the Knights were Grady Toye (freshman, 120), Brayden Miller (sophomore, 160), Grant Miller (freshman, 182) and Colt Cox (senior, 195).