Knights top Alder and Scioto to push dual record to 6-2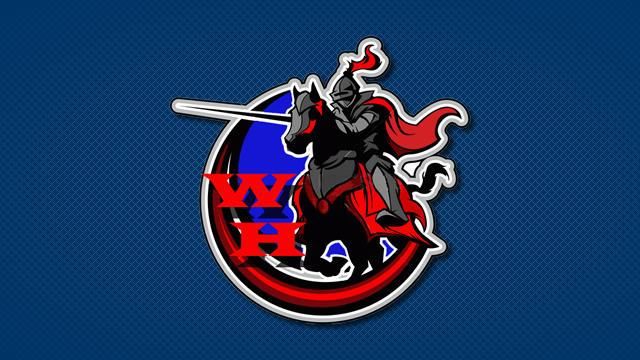 The West Holmes High School varsity wrestling team posted a 2-1 mark on Saturday, Dec. 19 at the Patriot Super Quad held at Olentangy Liberty High School in Powell. The Knights topped Plain City Jonathan Alder 39-31 and Dublin Scioto 60-21 but lost to host Liberty by a 47-21 count.
"Coming into this weekend, we spoke as a team about how all three of these teams were going to all give us a challenge," Knights head coach Scott Vaughn said following the duals. "Aside from Dublin Scioto missing several kids because of COVID-19, this event did just that."
Posting 3-0 records on the day were juniors Brady Smith (106 pounds), Tucker Kaufman (138) and Conner Varnes (145). Kaufman won all three of his bouts by fall while Smith earned one pin.
Dylan Strouse (junior, 132), Gavin Greer (senior, 160), Grant Miller (freshman, 182) and Elisha Baldridge (sophomore, 220) finished 2-1 with one fall.
Also pocketing wins for the Knights were Grady Toye (freshman, 120), Noah Tish (junior, 126), Hunter Eberhard (junior, 152), Colt Cox (senior, 195) and Collin Gardner (sophomore, 285).
The Knights are now 6-2 in dual meets this season.
In the opening dual of the day, the Knights opened up a 21-6 advantage on Jonathan Alder, courtesy of wins from Miller and Cox (both forfeits), a Baldridge fall win, and a decision victory from Brady Smith. The Pioneers would come back winning the 113, 120 and 126 weight classes before Strouse, Kaufman and Varnes put three wins in a row together giving WH a 33-19 lead. Alder scored a fall win at 152, keeping their hopes alive with two weight classes remaining. Gavin Greer locked up the team victory when he won the 160-pound bout by fall.
"We kind of had the Jonathan Alder dual circled," Vaughn said. "With the state duals changing formats, we were not able to qualify this season. (The Ohio Wrestling Coaches Association will run the tournament after being under control of the OHSAA the past four years. The OWCA bases the top-eight team qualifiers on returning district qualifier points.)
"Jonathan Alder was a state dual team that is representing their district. I stressed that this is a team that we can tell what level we are at. I thought we came out a little flat, but they picked up the pace throughout the dual. Knight of the Dual is Brady Smith with a tough 3-0 victory. Just last week we discussed getting more comfortable and confident on bottom. He was winning 2-0 going into the second period, and I wanted to put him on his feet again. Brady suggested going on bottom. I loved the fact that he wanted to prove he worked on getting better on bottom. He did just that, getting off bottom and getting the escape."
Facing Div. I powerhouse Olentangy Liberty, the Knights, despite losing the dual, didn't back down from the Patriots.
"Personally, I was excited to see how we did against a top-level team like Liberty," Vaughn said. "We haven't seen a team like this yet. They did not back down from this team. We had a lot of really great battles during the dual."
Scoring wins for the Knights were Smith, Grady Toye, Kaufman and Varnes, and Varnes' effort stood out to Vaughn as the junior was tabbed the Knight of the Dual.
"Conner Varnes stood out with a tough-fought 7-2 decision win," Vaughn said. "Conner has been banged up and giving up some weight wrestling at 145. He is really testing his wrestling technique by changing his style to wrestle bigger kids at 145. Conner is a kid that has put work in this off-season and is constantly grinding. This has shown already early this season."
In the final dual against the illness-depleted Dublin Scioto team, the Knights won four of the seven contested matches, getting wins from Gardner, Strouse, Kaufman and Miller. The Irish forfeited six bouts to the Knights.
"My favorite part of this dual was watching all the varsity and varsity B kids standing, cheering on their team during the dual," Vaughn said. "That energy level is contagious and helps their teammates perform at the best of their ability. This was a tough choice for Knight of the Dual. Grant Miller came in a close second because of his refusal to quit and ended up earning the fall while he was losing on the scoreboard for the whole match.
"Collin Gardner gets the nod. Collin was banged up coming into the weekend. He has shown more confidence this season. He has been more aggressive and showing that he is developing as a wrestler. Being able to battle through an injury and earning a big fall showed Collin's guts."