New bricks added on to walkway at Orrville High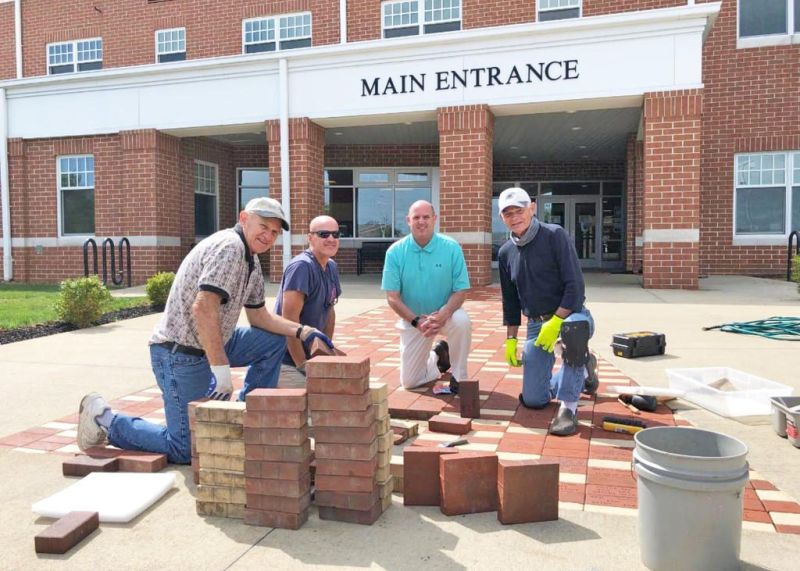 Although the 2020 All-Class Reunion was postponed last summer due to the COVID-19 pandemic, orders that were submitted for engraved bricks have been fulfilled and installed in the Orrville High School walkway leading to the entrance of the high school.
Because of its popularity and with the All-Class Reunion rescheduled for July 9-11, the Orrville High School Alumni Association is once again selling engraved bricks to honor and remember individuals, families, graduating classes, teachers, clubs and special events, as well as businesses and organizations. This is open to the public, not just OHS alumni.
The bricks were originally sold as part of the 2000 reunion celebration and placed in a sidewalk that led to the primary identification sign in front of the old high school. They remained there until renovations and additions were added to the building.
In 2013 the bricks were relocated to the new high school walkway. To date, there are approximately 150 blank bricks that can be replaced with engraved ones.
Each 4-by-8-inch brick is $100, and each 8-by-8 brick is $250. Ordering an engraved brick requires a specific order form. Email your request to orrvillehsalumni@gmail.com, and you will receive a reply email with the attached form to complete your order. The alumni group hopes to receive enough orders to make it feasible to install them before the reunion. If not, they will be installed at a later date.