Repair Café wraps up 2019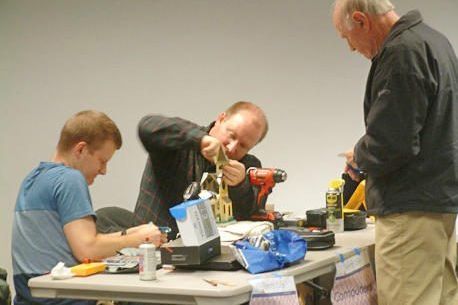 The Holmes County Repair Café wrapped up 2019 on Nov. 9 with 24 people attending at the Holmes County Public Library in Millersburg.
Items brought in for repair included a waffle iron, patio umbrella, pumpkin light, suction grab bar, pencil sharpeners, pants, carpet shampooer, phonograph, hair dryer, table lamp, backpacks, radio, novelty church with music and a clock.
A team of seven volunteers tackled it all.
The schedule for Repair Café 2020 has not yet been set. For more details or to volunteer, call Mark Tillack at 330-377-4387.