WHHS bowlers set for debut season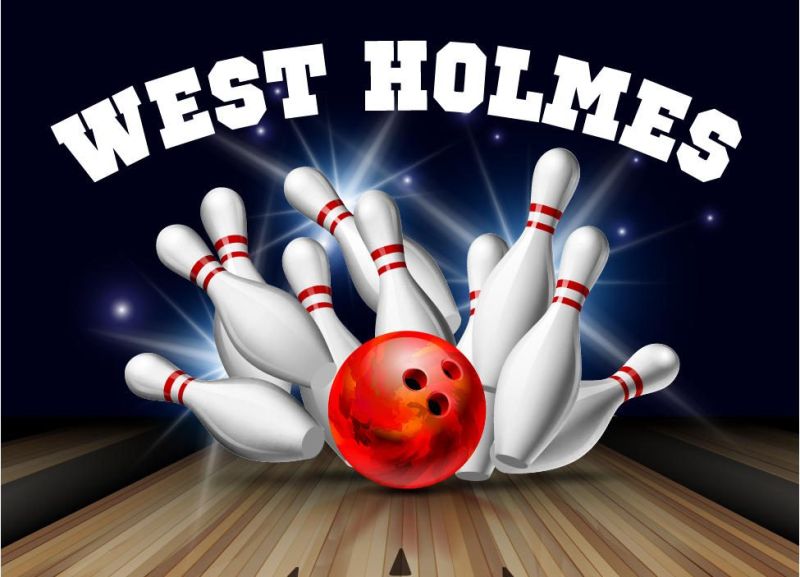 In March 2021, Chris Young and Zach Medley went to a West Holmes Local Schools board meeting and pitched the idea of starting a bowling program at West Holmes High School.
After the meeting ended, the board members told Young and Medley they liked the idea and would support it.
Young didn't hear anything else about it until this past April when Knights athletic director Adam Brately reached out to him about being the head coach of the program.
"We had a few meetings, and it kind of just progressed from there," Young said.
Those meetings were the final steps toward getting the program rolling, and the Knights will begin their first season of competition this month.
Many times, new teams struggle with numbers during the first few years of competition. That won't be an issue for West Holmes, which has enough bowlers to field boys and girls varsity and junior varsity teams.
Young has coached local youth bowlers at Spare Time Lanes in Millersburg on Saturdays since 2019. Several of them attend West Holmes High and jumped at the opportunity to compete on the school teams.
"Some of these guys and girls I've been with them so many years watching them grow, and I know what they're capable of," Young said.
Young is passionate about teaching bowling to the younger generation. As a kid, he bowled at Triway Lanes. He got back into the sport when he joined an adult league in the fall of 2016.
"I have bowled since that time and have been slowly getting better and wanting to do more of the kids' aspect of it to show them that there's more than just throwing the ball," he said. "There's a pattern to the madness. How to pick up spares. Where to line up. All of that fun stuff."
Senior Adam Mast, juniors Kayden Worley, Tristan Middaugh and Jesse Hickman, sophomores Caden Medley and Riley Steiner and freshman Luke Snyder will all compete on the varsity boys team.
The varsity girls team will consist of senior Isabella Gindlesberger, juniors Hailee North, Zaylie Shultz and Brynlee Reed, sophomores Chloe Miller and Allie Snyder and freshman Aubree Young.
Young said neither team has a bowler who is expected to lead the way this season
"I consider them good all around," he said. "They're solid."
Since most of his bowlers have grown up playing the sport together, it hasn't taken them much time to adjust to being on a team. Young expects their lack of experience in Ohio High School Athletic Association matches to be a disadvantage to start the season.
"The positive is a lot of these kids have all been together for quite a few years," he said. "They know each other. They all get along real well. Sometimes they get along too well and start goofing around, but it's kids.
"The weakness is going into matches that they aren't used to competing in."
Young isn't quite sure how his teams will perform against the other Ohio Cardinal Conference schools this season, but he's hoping for plenty of success.
"We can never really tell at first because it's going to be a new thing for these kids," he said. "I can guarantee it'll take them a couple of weeks or matches to get their rhythm of the new style and settings.
"You always hope for greatness, but you can't ever judge it because I've never gotten to see the other schools bowl as well, but I know we got a great bunch of kids this year."