Wilson claws way to junior high state podium finish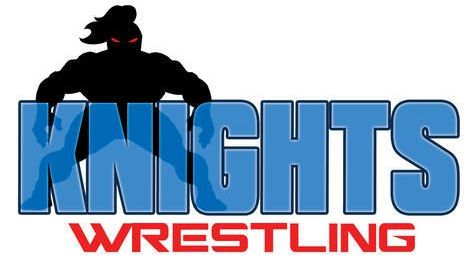 West Holmes Middle School eighth-grade wrestler Cohen Wilson fought his way to a seventh-place podium finish by scratching and clawing his way back through the consolation rounds at the Ohio Athletic Committee Junior High State Championships at the Covelli Centre in Youngstown on Sunday, March 19.
Wilson (176 pounds) earned his finish the old-fashioned way — by earning it. Wilson battled back through the consolation rounds with five consecutive wins — one on Saturday, March 18 and four more on Sunday — to sew up a place on the medals stand. Wilson then dropped an 11-0 major decision to Kolten Snyder of Meadowbrook in the consolation quarterfinals, putting him in the seventh-place match against Peyton Ogles of Olentangy Orange.
Wilson scored the opening takedown in the medal round and gave up a late escape to end the first period up 2-1. Wilson added another takedown after Ogles chose neutral in the second stanza, giving him a 4-1 advantage heading to the final one-minute period. Wilson chose neutral and then gave up a takedown to Ogles, closing the score to 4-3, but Wilson fought back with a reversal with less than 30 seconds remaining and held on for a 6-3 decision win.
Wilson competed in six matches on Sunday, winning five of them to end his tournament 6-2 with two fall wins.
"I was so proud of how Cohen ended the day (by beating Ogles)," WH coach Justin Wilcox said. "A big stress for us coaches was to celebrate the victory of placing but not just settle for eighth place. In his match for seventh, he again went out and wrestled a hard, technical match and ultimately walked away with the seventh-place medal."
Heading into Sunday morning's rounds, Wilson went on a tear, scoring a fall win at 2:52 over Kaiden Patton of Cincinnati La Salle and two decision wins — a 6-2 win over Joaquin Duran of Columbus and a close 3-2 victory over Luciano Traczyk (unattached) with Wilson scoring the winning reversal with less than 10 seconds remaining in the match — to move into the blood round, where a win equals a podium finish. Wilson made sure of it by decking Daniel Hoke of Graham Local at 51 seconds to wrap up a state podium finish.
After a first-round bye on Saturday, Wilson fell into the consolation bracket after suffering a gut-wrenching 6-4 sudden victory loss to Cooper Young of Genoa Area. Needing a win to stay alive in the tournament, Wilson did just that late Saturday afternoon, posting an 8-2 decision victory over Sawyer Bockelman of Liberty Center to start off his five-match win streak in the wrestle backs.
"I was so proud of Cohen for how well he listened throughout the tournament," Wilcox said. "In the past Cohen always struggled (with) getting too caught up in the heat of the moment to hear us, and we were finally able to get him dialed in this weekend. His hard work, his eagerness to learn and his ability to adapt was at full display as he tore through the wrestle backs. It was such an awesome moment watching him lock up a cradle in the blood rounds and pin a kid that clearly had no clue what hit him. What an awesome moment.
"Very few wrestlers are able to end their season with a victory. What I am most proud of was that Cohen was able to put all the pieces together and still stay hungry until the last second of his last match and end his season with a victory."
Maddax Graham (eighth grade, 209) came up a match shy of making the podium after starting his tournament 3-0 after Saturday's action. Graham lost his championship quarterfinals match by fall, dropping him to the consolation blood round match, which he lost to Parker Bixler of Archbold by fall at 1:34 to end Graham's tournament with a 3-2 record.
Graham rolled up two fall wins Saturday, stopping Jaden Blackshear of Butler at 3:48 and Mason Shank of Bluffton in a quick 55 seconds before ending his day with a win over Dominic Moreno-Schmitt (unattached) by an 8-4 decision.
"Maddax started off hot in the tournament," Wilcox said. "He went 3-0 on Saturday and even pinned a district champion. However, Sunday morning he ran into an absolute buzzsaw of a kid (Feister) who tech'd (tech fall) or pinned his way through the state bracket. In his match to place, he had another tough kid (fifth-place finisher Parker Bixler of Archbold), and unfortunately, the match didn't go the way we had planned.
"Talking with Maddax, there were a lot of positive takeaways. He has a lot of natural talent for the sport. He is explosive. He is quick. He listens well. And he is a quick learner. However, at a high level, he still lacks some of the experience needed to overcome some of the best kids in the state. That said, as long as he puts in the time and the effort, he has a very bright future in the sport at the high school."
Eighth-graders Jordan Gerber (154) and Colton Leyda (164) also competed but fell from the tournament on Saturday. Leyda finished 1-2, his lone win a 5-3 sudden victory decision over Noah Green (unattached) in the consolation second round. Gerber dropped both of his matches to finish 0-2.
Sours places sixth at freshman state
West Holmes freshman wrestler Dylan Sours captured sixth place at the Ohio Athletic Committee Freshman State Championships held at the Covelli Center in Youngstown on Saturday, March 18.
Sours (157) won his first two matches via fall to sew up a podium finish — a pin over Crew Hellwig (unattached) at 2:45 and then a pin of Will Tanner (Prodigy Wrestling Club) at 2:12 — and reach the championship semifinals. Sours' win streak was stopped in the semifinals, where he lost by fall. In the consolation semifinals, Sours dropped a 7-3 decision and then was pinned in the fifth-place match to end his tournament 2-3.
Grady Hawkins (190, 1-2) and Royce Milam (150, 0-2) also competed for the Knights.
Elementary schedule
What: Ohio Athletic Committee Grade School State Championships
Where: Covelli Centre, Youngstown
When: Saturday and Sunday at 8 a.m.
Competition format: double-elimination bracket
2023 state qualifiers: Jordan Vaughn (first grade, Div. I, 55 pounds), Graham Mathie (first, D-1, 60), Jackson Vaughn (fourth, D-III, 71) and Rowand Mathie (fifth, D-III, 75)