A night with John Schmid will highlight HopeQuest fundraiser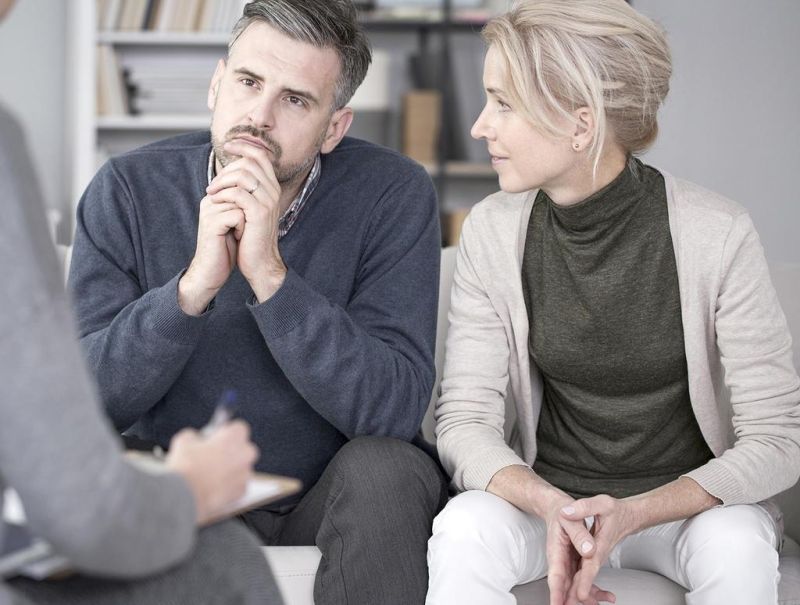 Now in its fifth year, HopeQuest Ministries has endeavored to touch the lives of many couples who have strived to create a greater and more meaningful connection in their relationship.
Paul and Cindy Mullet have been able to walk through some of life's many hiccups, road bumps and mountains as they help couples understand each other at a "heart level," a phrase they use frequently in their ministry.
HopeQuest relies on the community to fund their ministry, which allows them to provide a couples therapy experience to every couple, even ones who may not be able to afford to spend a lot of money. One of their biggest fundraisers each year is their annual banquet.
"It has been intensely gratifying to walk with couples and help them connect at the heart level where they are learning to understand one another's hearts and emotions," Paul Mullet said. "People would be surprised to see the great needs out there in our community. Getting the chance to look behind the masks and see the heart and helping couples reconnect is so exciting."
The March 23 fundraiser will begin with appetizers and fellowship from 4-5 p.m. The meal will be served at 5 p.m. with John Schmid taking center stage at 6:30 p.m. There also will be a number of items raffled at the end of the evening.
This year they are changing the beat, bringing in one of Holmes County's biggest drawing cards in Schmid, who will perform a concert following the meal during the fundraiser at Fairlawn Mennonite Church near Apple Creek.
"John has been such a big part of our ministry already, and he is so well-loved and respected we felt it was a great fit," Paul Mullet said.
The evening was designed as both a fundraiser and as an evening in which the Mullets could give thanks to those who have supported their ministry over the past years.
This past year has been difficult for the Mullets. Last year Paul Mullet recovered from an illness that nearly claimed his life. He will share his journey at the fundraiser.
"I tell people that I was not afraid to die, but I had a great desire to live," Paul Mullet said. "I think it is important to share how God has seen us through that time and how he continues to bless us in our lives and in our ministry. I don't think God was done with me yet."
HopeQuest Ministries has focused its attention on providing couples with expert advice on how to travel together through life. Not only does the ministry focus on couples who are struggling in some aspect of their marriage, it also is designed to embellish strong marriages, helping couples who are strong in their relationship become even stronger.
"Seeing couples rekindle that passion and love for one another and then watching as that love seeps out into their family is an amazing experience," Paul Mullet said. "And in working with engaged couples, we have always said that if we do our job well with them, we will eliminate the need for them to be here later on in life. It is exciting to help them prepare their hearts for one of the biggest steps in their lives. Whether couples are getting married and seeking guidance or whether they have been married a long time and simply want to strengthen their relationship, our hope is that we can provide ways to find strength and joy in couples' relationships through our ministry."
In addition to the marital counseling, HopeQuest also has created opportunities for people to connect with others such as men's prayer groups where husbands can feel the support of other men and create accountability.
Tickets for the event must be purchased in advance for $20. Tickets are $10 for children age 3-10 and free for those under age 3. Call or text HopeQuest Ministries at 330-464-6674 or email cindy@hopequestmin.org.
There also will be a freewill offering to benefit the ministry.
Fairlawn Mennonite Church is located at 8520 Emerson Road in Apple Creek.