Bethlehem Alive Dec. 8-11 at Wayne fairgrounds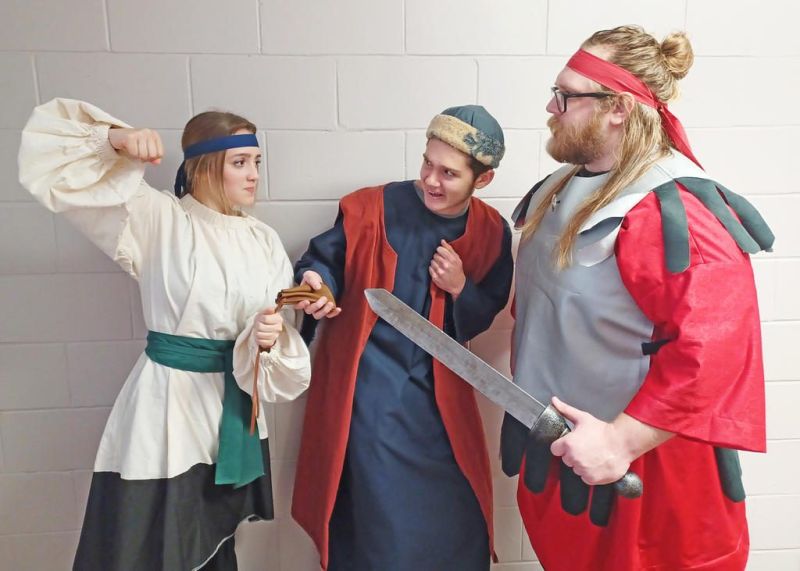 For the second year in a row, Bright Life Players will present the Bethlehem Alive Walking Tour at the Wayne County Fairgrounds Dec. 8-11 from 6-8:30 p.m. at the fairgrounds coliseum.
Tours go out every 10 minutes, and each one lasts approximately 30 minutes.
The free event, originally scheduled to open winter 2020 but canceled due to COVID-19, was presented last year for the first time. "Since we had to turn people away last year, we decided to repeat it this year," said Maggie Leatherman, who is doing costumes for the production.
The production is an interactive walking tour. Groups of 20-25 guests are paired with a tour guide who takes them on a journey from Zachariah to the birth of Jesus Christ in the manger.
There are a total of 10 scenes on the tour. Leatherman said there is dialogue, singing, sword fights and more.
Scenes include the birth of John the Baptist foretold, Gabriel visiting Mary, Mary visiting Elizabeth, Dominick and guards, the tax collector, Gabriel visiting the shepherds, the inn, the wise men, and the live nativity.
The production has a cast of 50 local Wayne County performers of all ages, from elementary school through adult. The cast is a mix of experienced community theater actors and those performing for the first time.
In addition to the cast, there are volunteers working on set construction, publicity, costumes and event registration.
The production event takes place at the coliseum.
"The tour is all under roof but cold, so all need to dress warm," Leatherman said, adding there are no stairs, and walkways are paved. "There is sawdust on the floor of the coliseum. Wheelchairs came through last year with no problem."
Participants are advised to arrive at least 15 minutes before their reserved time slot to check in. Hot chocolate and cookies will be available while waiting for the tour to begin.
Originally, the play was written by Wooster resident Steve Doan for a church production around 10 years ago. Leatherman directed the production and later recommended it to Bright Life.
Bright Life Players is an area nonprofit that produces two productions each year. Proceeds from productions are donated locally. This year the Bright Life Players will be the recipient in order to cover expenses of the event and fund other needed equipment.
Donations for Bright Life Theater are accepted and may be made online. Anyone interested in helping out by volunteering with concessions may call Leatherman at 330-465-6430.
The event is free with donations accepted. While walk-ins are accepted, reservations are highly recommended as walk-in openings are not guaranteed.
For more information call Leatherman or Joseph Bremenour at 330-988-2158.
Auditions for Bright Life Players productions are announced on its website at www.brightlifeplayers.org and on Facebook. The spring production information will be available soon.