Cause for Paws in need of sponsors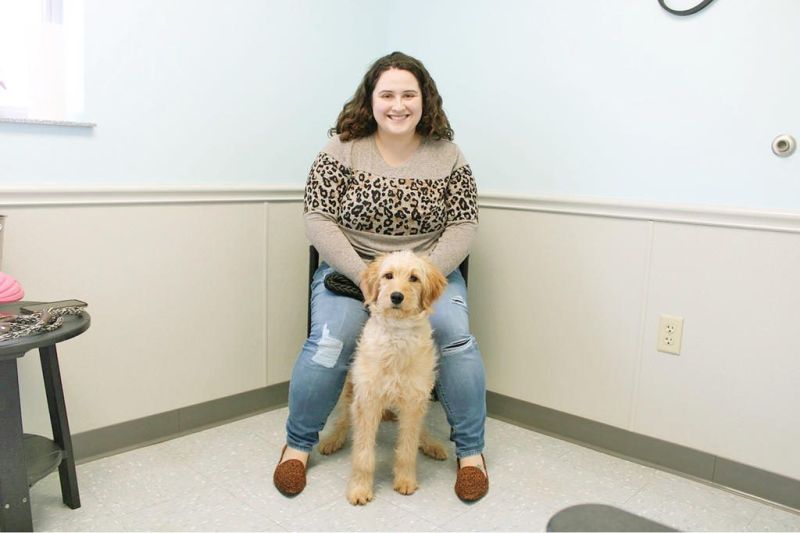 The 15th annual Cause for Paws Gala needs sponsors to help the many animals that pass through the animal shelter each year. The event will take place Saturday, April 29 at the Breitenbach Tool Shed, 5773 Old Route 39 NW, Dover and is the largest fundraiser of the year for the Tuscarawas County Humane Society.
Kathy's Cookies, Candy and Catering will provide the food for the event, which will begin at 6 p.m. Breitenbach wines and Lockport Brewery beer will be available for a donation.
All proceeds will go to the humane society's operating budget. The organization does not receive any funds from county, state or federal agencies. It relies solely on donations from the community and various grants.
Sponsors are needed for the event. The top levels are $5,000 for Over the Top Paw and $2,500 for Guardian Paw, which receive early admission to the event at 5 p.m. and have a reserved table on the first floor. Other sponsor levels are $1,000 for Platinum Paw, $500 for Gold Paw and $250 for Silver Paw.
Individual tickets are $65. There will be silent and live auction items available at the event.
All guests must have a ticket to enter. For sponsorship, tickets or to make a donation, visit www.tuschumanesociety.com or call the shelter at 330-343-6060 for more information.
"We are looking for silent auction baskets like summer fun baskets, grilling baskets, baking baskets, kids baskets, hobby baskets, lottery tickets and gift cards $25 and up," said Haley Predragovich, shelter director.
The TCHS shelter offers care to animals in rescue situations. Those wishing to adopt a pet can benefit as all animals are vetted before they are adopted.
"All of our dogs are spayed and neutered, microchipped, heartworm tested negative, up to date on their vaccines, and current on flea, tick and heartworm prevention," Predragovich said. "Cats are also spayed and neutered. They are feline leukemia tested negative, up to date on their vaccines, and current on flea, tick and heartworm prevention as well."
Dogs are available for $195 and cats at $85. The shelter uses an application process to try to ensure the animals they adopt will go to good homes.
"The application can take anywhere between three to five business days. Then once the application is approved, it's good for anybody here in the shelter," Predragovich said. "They come to meet the animal in the meet and greet rooms. If they have other dogs, we do require a meet and greet between the dogs to make sure that they get along. And then if everything goes well and they think it's a good fit and we think it's a good fit, then they can adopt the animal."
The adoptive pet parents will get copies of all of the shelter care vet records.
On March 16 the shelter was housing about 30-35 dogs, about 60 cats, two pot-bellied pigs and a rabbit. The high number of cats is concerning because kitten season will arrive soon. Foster families are needed to care for mostly cats during times when the shelter reaches capacity.
There is very limited space for cats, and it's tough to get in. The shelter accepts cats one day each week if there is room. Call the shelter ahead of time to make arrangements.
"The majority of our dogs come in through our humane officer or surrounding facilities. We don't take in owner surrenders. Those go to the dog pound unless the animal was adopted through us previously," Predragovich said.
The shelter operates on a tight budget.
"We only have a handful of employees. The rest are volunteers, and more volunteers are always needed. If people are interested in volunteering, they can reach out to us here at the shelter," Predragovich said.
The shelter hours vary by the day, and it is closed on Thursdays.
"We're closed to the public in the mornings, but we're here cleaning and prepping the shelter for our adoption hours," Predragovich said.
In addition to the adoption hours, afternoons also are a time of volunteers. "Volunteers are able to do animal socialization. They can walk the dogs, play with them, play with the cats, go into the cat rooms and do laundry," Predragovich said.
The shelter uses mainly Purina Cat Chow and Dog Chow, but it also accepts other brands.
"We use that as a base so that we can mix in the other brands, that way there isn't upset tummies," Predragovich said.
The TCHS also accepts a variety of other items to help keep the shelter running smoothly. The shelter's most needed donations are Purina dry dog food, Purina dry cat food, wet cat food and scoopable cat litter. Other items they need are dog and cat treats, paper towels, dish soap and laundry soap, antibacterial hand soap, garbage bags (40-60 gallon), dog and cat dishes, toys, leashes and collars, floor scrub brushes, floor squeegees, dog and cat crates, buckets, towels, and blankets.
The average stay of an animal at the shelter is less than 30 days, but it depends on the animal. It's more difficult to find homes for cats than dogs.
"Right now, unfortunately, we have some cats that have been here for over a year, which is very sad. And we do have some long-term dogs that have been here for a couple months now. Every now and then, we'll get those long-termers, but they'll stay here until they do get adopted," Predragovich said.
With all the wonderful personalities that come through the shelter, it's easy for the staff and volunteers to get attached.
"We all end up kind of picking favorites. We just don't tell the others though," Predragovich said. "There are definitely some that are harder to see go than others, but it's always extremely rewarding to see an animal come in that was being mistreated or not being taken care of properly or just ended up losing its home through no fault be able to bust out of here and find their forever home and get their happy ending that they all deserve."
Call the shelter at 330-343-6060. It also operates an abuse hotline at 330-343-6060 ext. 1.