Chamber roundtable features program by OhioMeansJobs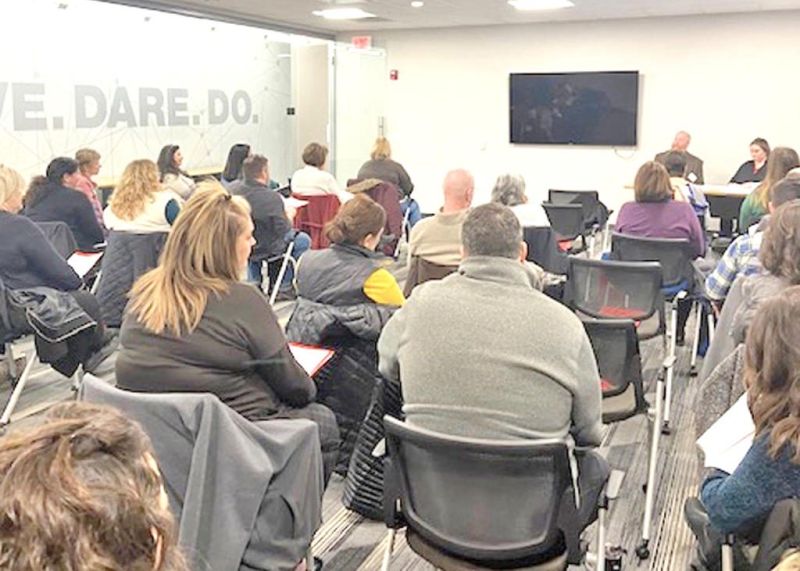 Orrville Area Chamber HR Roundtables are back for 2023. The first roundtable was held March 14 at the Jarrett Routing Center. More than 40 HR professionals attended to hear from OhioMeansJobs Wayne County.
Bob Young and Mallorie Crank from OhioMeansJobs Wayne County discussed two programs employers can benefit from. The first is On the Job Training, which is a federally funded program that helps employers hire and train workers for full-time, long-term employment while meeting the needs of the employer. Through OJT employers may be reimbursed up to $13,000. This funding compensates employers for training new workers in skills they need to help their business thrive.
Employer benefits of utilizing the OJT program include hands-on training done your way to meet your needs, an investment in your company, minimal paperwork with a fast turn-around and monthly reimbursement up to 50% of trainee's hourly wage.
The second program Young and Crank covered was the Incumbent Worker Training Program. IWT is designed to retain workforce by building the skill levels of employees to increase productivity and competitiveness while providing the opportunity to promote from within. The training is expected to lead to the creation of new jobs, retention of jobs, increased wages for better trained workers, a higher skilled workforce and a more profitable business climate.
To get started or learn more, email or call an OhioMeansJobs Wayne County business representative at waynecojobs@jfs.ohio.gov or 330-264-5060.