Factors to consider when creating a wedding day timeline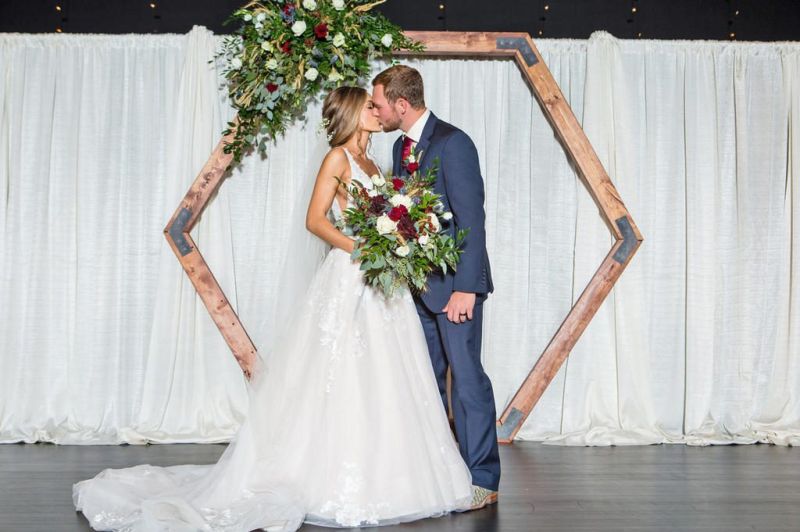 When it comes to couples planning their wedding day, timing really is everything. Many spend months, if not years, planning their big day in hopes all that hard work will ultimately result in a day they will cherish forever.
The sheer volume of every little thing left to do once that day finally gets there can make couples truly question if planning the all-out, big to-do wedding was really worth it. Maybe they start to question if eloping would have been a better choice. Or instead of having 400 of their closest friends to an event that cost an arm and a leg, maybe it would have been a wiser, calmer and happier occasion to only invite a couple dozen family members, and besties bear witness to the couple exchanging their vows.
Those feelings can be overcome by emphasizing timing on the day of the wedding. The big day's timelines will differ, depending on variables that are unique to each couple's wedding, but what follows are some factors to consider as couples organize their perfect day. We even chatted with a couple of Wayne County's wedding experts to find out their recommendations on the subject as well.
Venues
The schedule couples adhere to on their wedding day will be greatly affected by their choice of venue. Does the venue have somewhere onsite for the couple and their party to get ready? Are the ceremony and reception being held at the same place? Before creating a timeline, consider the location of the ceremony and reception venues and the accommodations each provides.
Getting to and from multiple facilities won't be an issue if couples choose a multipurpose venue where they can get ready, tie the knot and dance the night away all in one place. Couples who will move from venue to venue throughout the day must build the time it takes them and their party to get about into their timelines.
"One suggestion is to work backwards from the contracted times they have their venue to figure out the whole day," said Jodi Kennedy, owner of Plume & Paper Boutique Print Shop in Smithville.
It is always a good idea to leave some margin for things to take longer than predicted or for the unexpected, said Lauren Murvine, owner of Walnut Ridge Wedding Rentals, an Orrville-based business that specializes in wedding sign sets but also offers customized signs and unique wedding décor.
"Seldom does everything go exactly according to plan. If your venue has a strict policy about the end time for amplified music or when guests and decor must be off the premises, a work-backwards approach might be appropriate in planning a timeline to avoid breaking the contract with your venue and incurring fees or penalties." Murvine said.
Murvine also recommends newlyweds plan a bit of time to slip away during the reception or perhaps before the guests arrive to take a bit of time with their new spouse and be present with one another for a moment.
"It goes so fast, and the day can be overwhelming," she said. "This helps you remember why you are there — to celebrate your love and new marriage."
Wedding party
The size of the wedding party also bears consideration when planning a wedding day timeline. Large parties nearly always require more time to get ready, and that should be factored into couples' timelines.
"Consult with your hired 'getting ready team' (hair, makeup, bouts, suits, et cetera) to find out how long it will take to get each wedding party participant ready and build it into the timeline," Kennedy said.
Large parties also may be harder to corral and transport from place to place, so couples should build some extra time into their timelines to account for that. Small wedding parties can be easier to manage, so couples with small parties may be able to begin their timelines a little later in the day than those with large wedding parties.
"Narrow down your must-have photo list," Murvine said. "Moving a huge bridal party to multiple settings can really eat into your precious time. If you hope for the perfect sunset photo or a picture with extended family, these things take time. You might have to prioritize what is most important to save yourself unnecessary stress and worry."
Weather
Weather is the most unpredictable variable couples need to plan for on their wedding day. As that big day approaches, couples can and should monitor the day's forecast and then make any necessary changes to account for inclement weather. Getting around in a rainstorm will likely take longer than moving about on a sunny day, so some minor tweaks to the timeline may be necessary if storms or another type of inclement weather is in the forecast.
Kennedy recommends if a bride and groom choose not to hire a wedding planner, they may want to consider bringing on a day-of coordinator to help keep the gears moving for their big day.
And once a wedding day timeline is complete, Murvine said it doesn't hurt to share at least the reception portion with guests so they are kept in tune with the schedule for a couple's big day.
"Consider sharing your timeline for the reception with your guests on a beautiful sign that fits the vibe of your wedding," Murvine said. "For example, '5 p.m., We're Wed!, 5:30 p.m., We Drink!, 6:30 p.m., We Dine!, 7:30 p.m., We Dance!, 10 p.m., We Snack!, 11 p.m., We're Off!' Guests feel more at ease and are more likely to stay for every part of your party, like your late-night snack and sparkler send-off, if they know when those things are happening."
Couples can access wedding day timeline templates on various planning websites. But it's important couples remember their weddings are unique, so online guidelines may not be realistic. A careful consideration of a handful of variables specific to a couple's wedding can help them craft timelines that make their big day go smoothly.