Fitness finds its way to Mt. Hope for Expo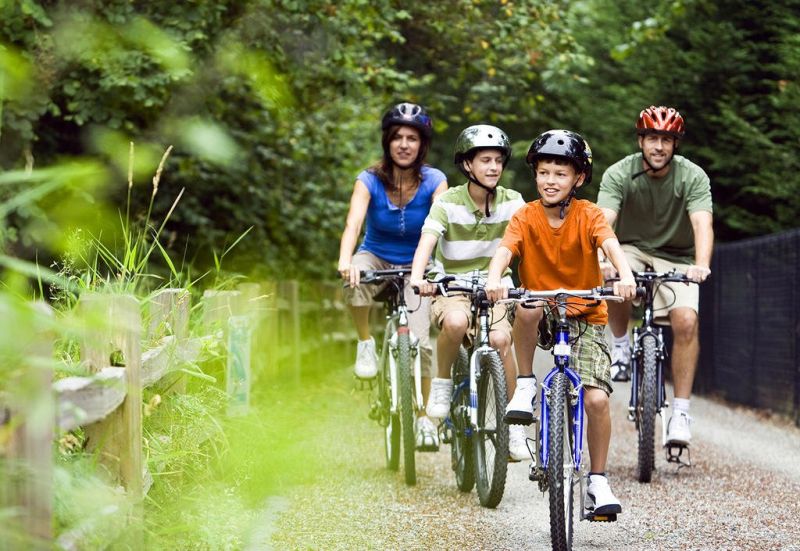 Many reports have shown American people have become much more sedentary during the pandemic: eating more, eating poorer, settling for staying home, and watching television and being far less active.
An upcoming trade show in Mt. Hope is hoping to change all of that and get people back on a more productive and healthier lifestyle.
Run.Bike.Hike. A Wellness Expo will take place May 14-15. The Mt. Hope Event Center will host the trade show sponsored by Pomerene Hospital. There will be a $10 entry donation to enter the two-day wellness expo with children 12 and under free. What people will find will be a sea of health and wellness businesses showcasing myriad ways to reignite people's passion for getting outside and getting on the go toward a healthier lifestyle.
"It's an exciting trade show with plenty to do, and hopefully, it will encourage people to get active," Jason Mishler of Mt. Hope Auction said. "We've tried to create a lot of different vendors with something for everyone, and one of our hopes was to inspire people to get back to being more active."
Another exciting addition will be the introduction of the Hatchet Club's rolling axe throwing unit. The new hatchet-throwing club out of Sugarcreek will be there to let visitors test their skills at throwing axes.
Both days of the event will feature a lot of options for visitors. The Friday, May 14 slate sponsored by Young Life will begin with a benefit burger bar that will support the Go Eddie fund, an event focused on raising funds for Eddie Miller, who was hurt in an accident several years ago.
Also, members of Pure Gift of God, a local adoption agency, will speak to kick things off, offering an update into their ongoing efforts to connect families with children. At 6:30 p.m. Vertical Runner owner Brian Polen will present a world-premier documentary on his run across Ohio in just three days.
At 7:30 p.m. local author Paul Stutzman will share his thoughts on his trek along the Appalachian Trail from his book, "Hiking Through: Finding Peace and Freedom on the Appalachian Trail." Stutzman penned the book following the death of his wife and found peace and inspiration while connecting with God on the trail.
On Saturday, May 15, there will be a chipotle stack benefit dinner for the Go Eddie fund, and live music entertainment will then take center stage for the evening, with Six String playing at 5 p.m., Broadway singing at 6:05 p.m. and Jeff Polen Band performing at 7:30 p.m. following the race award ceremony.
There will be a raffle drawing at 7 p.m. with a chance to win gifts including a Green Mountain Grill, binoculars, a fire pit and more. Tickets are $10 or six for $50 and are available for purchase at 330-473-7112 or will be available throughout the weekend.
In addition, the Go Eddie 5k race will be held Saturday at the event. The race will be professionally timed by Mid-Ohio Race Management, and participants can sign up early by logging on to the race at www.goeddie5k.com. People also may opt to sign up for the race on race day.
With plenty of kids' activities, vendors, speakers and more, the wellness expo should be an exciting way for people to reinvest in creating a healthier lifestyle for themselves.