Millersburg Food Run donates $4,000 to Love Center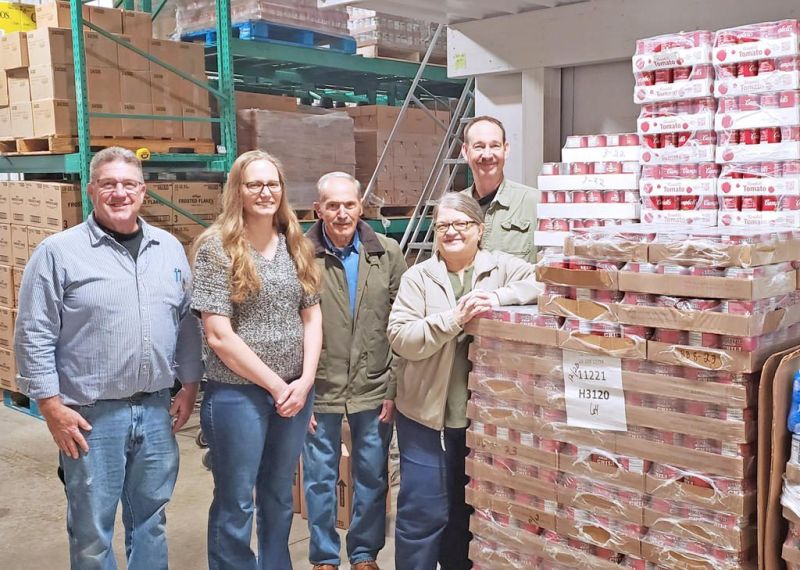 The Millersburg Food Run 10k, 5k and 1-mile race were held Aug. 7. The annual fundraiser has been hosted by the Millersburg Seventh-day Adventist Church since 2018. Through participant registration and financial donations from local businesses, this year's race raised $4,000 for the Love Center Food Pantry.
Eva Durbin, race director, said without participants and financial sponsors, the Millersburg Food Run would not be the successful fundraiser it has become.
In the months leading up to the race, Edgar Raber, director of the Love Center Food Pantry, said he saw a sharp rise in the number of families coming to the food pantry, an increase of over 30%.
With inflation and government assistance being cut back, he forecasts the number will continue to increase. Fortunately, the Love Center is able to meet the needs of the community through the support of many congregations, businesses and individuals. The Millersburg Food Run fundraiser is one such example of how the Love Center is supported locally.
The financial race sponsors were Berlin Village Gift Barn, Boyd & Wurthman Restaurant, Cline Plumbing and Heating, Denco Marketing, Dr. Brad Welsh Dentistry & Associates, Dutchman Hospitality Group Inc., Jackson Family, Jackson Street Antiques, Killbuck Savings Bank Co., Killbuck Valley Thrift Store, Miller Mast & Mason LTD, Pomerene Hospital, Relax the Back, Rozuk Radiology Inc., The Holmes County Chamber of Commerce & Tourism Bureau, WKLM Radio Inc., and Wolf Creek Veterinary Services.
Many additional businesses and individuals sponsored items for the gift basket giveaway or contributed to the participant goodie bags.
Plans are already underway for 2023. The race will be held July 30, the last Sunday in July. This is a change from previous years, as it was held in early August. According to Durbin, the race frequently fell close to the Holmes County Fair, which prevented some interested runners from joining.
To register, visit www.runsignup.com/Race/OH/Millersburg/MillersburgFoodRun.