Going the distance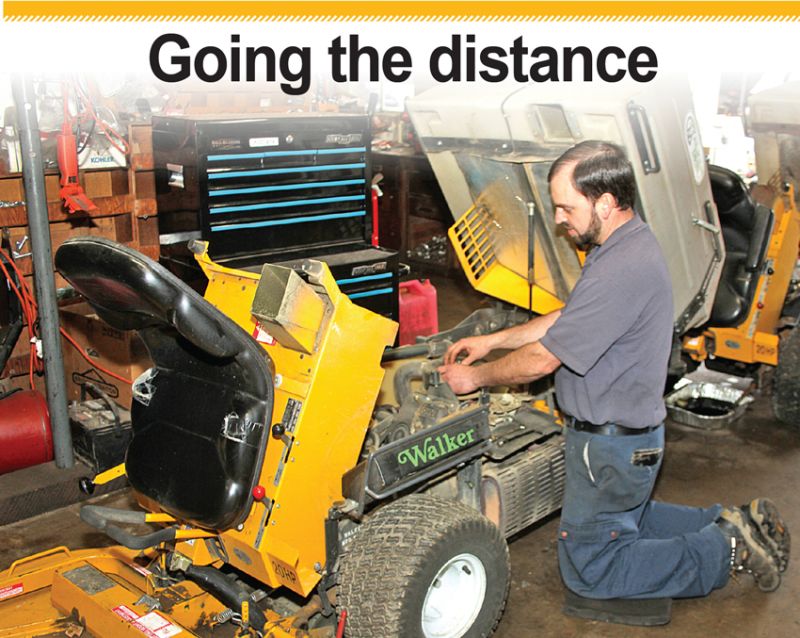 "Some shops that are more geared to selling new products are quick to tell you that your equipment isn't worth fixing," Stoltzfus said. "That may be because they would rather sell you something new. Or it may be because they don't take the time to look and see what the problem actually is. Sometimes, when you take the time to remove a couple covers, you discover that the problem maybe simply be a $2 or $3 part."

The willingness to take a few extra minutes to see whether a piece of equip-ment can be salvaged for a reasonable price illustrates Schlabach's Engine Repairs' commitment to customer service, Stoltzfus said.

"A lot of our longtime customers started by coming to us for a second opinion about a repair," he said. "They appreciated how we saved them money. We sell new equipment, too, but our business is about 70 percent repairs and 30 percent new sales. People know us for our customer service and for our time-tested products."

The shop has a competitive service rate — among the lower that can be found. When your equipment does reach the end of its usefulness, Schlabach's Engine Repairs will be happy to show you its rugged, quality brands of new products like Hustler Turf, Big Dog and Walker zero-turn mowers, and Husqvarna yard equipment, Stoltzfus said.
Hustler, he said, invented the first zero-turn mower way back in 1964 — some 40 years before the time saving machines would revolutionize grass cutting for homeowners.

"Hustler's motto is 'cutting grass not corners,'" Stoltzfus said. "It is a very well-built, high-quality product and a fantastic value for the price."

Before buying the shop in 2010, Stoltzfus was a loyal Schlabach's Engine Repairs customer.

"I was in the lawn care business and I trusted John (Schlabach) to keep our equipment in top shape," he said. "When I had the opportunity to buy the shop, I felt it was a perfect fit. I was familiar with all of the equipment, and I have been intrigued with fixing small engines since I was a boy."

Springtime, he said, 
is the ideal time to get yard equipment in tip-top shape for the hard summer 
work ahead.

Schlabach's Engine Repair is located at 6848 Township Road 630 Millersburg, east of Benton. For more information, call 
330-674-0479.