Gospel Haven Academy's auction returns with bang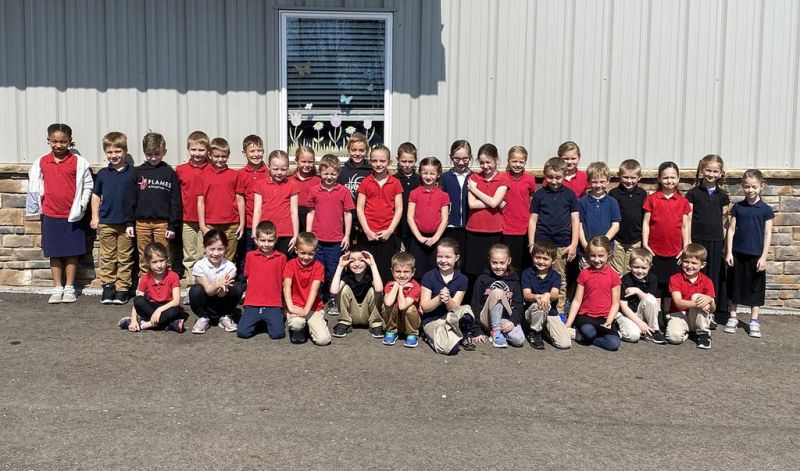 After missing out on its annual auction last year, the annual Gospel Haven Academy Auction and Schlabach chicken barbecue will take place Friday, May 7 beginning at 5:30 p.m. The event will include a giant bake sale, and the chicken barbecue will begin at 4:15 p.m. with carryout available. In addition, there will be a silent auction, kids' activities and a muzzleloader raffle.
The Gospel Haven Academy Auction is an annual event held for the benefit of scholarship and financial aid for students of Gospel Haven Academy and is a critical part of the school's effort to curb the cost of tuition for the students.
GHA principal Carla Kauffman said, "The funds from the auction go directly toward scholarships for our students. We want to do everything possible in keeping down the cost of tuition for our families."
GHA recently built a large addition to the school, recognizing there was going to be an influx of students coming into the system. The new addition includes a gymnasium and a number of classrooms and has enhanced the school's ability to offer its students everything they need in a Christian-based education.
"The new addition has been a blessing, and we absolutely love it," Kauffman said. "We have been getting a lot of new students and are preparing to see even more growth."
Kaufman said the school has watched its numbers grow from 97 students a year ago to 118 this year, with 137 students already signed up for next year.
"I think part of the growth has been parents wanting to give their children a quality faith-based education," Kauffman said. "We definitely built the new addition with growth in mind, and we are already filling our classrooms faster than we expected."
Featured at this year's auction will be a 32-by-48-foot garage package, an 8-by-20-foot KT Barn, plenty of indoor and outdoor furniture, two trailer loads of firewood, 16 tons of limestone, tree stands, lawnmowers and weed eaters, miscellaneous power tools, a Lake Erie fishing trip for six people, a greenhouse, 75 pounds of grass-fed beef, a Tough Cut brush mower, a Weaver vinyl playset, a massage chair, two magnum electric bicycles, a Polaris Ranger 1000 EPS, a 2021 E-Z Go gas golf cart, and a slew of items to fit anyone's budget.
The items have come courtesy of a caring community that seems to value the educational services the school provides for area families and children, and Kauffman said GHA is extremely grateful for the support, both of the donors and the bidders who come to support the auction year after year. She said year after year they receive everything from smaller donations to the more expensive items, which helps them create an auction that is pleasing to so many people with various budgets in mind.
"We are always so appreciative of all of the support we get from the community, and we hope that they understand and can see the type of value that our school is providing for the children," Kauffman said. "We just had someone donate two huge blenders that are used at coffee shops, and things like that happen all the time where people step up and are passionate about contributing toward Christian education."
For more information or to donate to the auction, call Jerry Troyer at 330-763-4887 or Kevin Coblentz at 330-231-3974. To see any of the items that will be available, check out the GHA auction on Facebook at GHA annual auction and Schlabach chicken BBQ.
Real Estate Showcase will perform the auctioneering at the event, courtesy of auctioneers Joseph Mast and John Kline.
Gospel Haven Academy is located at 6871 state Route 241 on the south side of Benton.