HopeQuest golf scramble teeing it up for 2 causes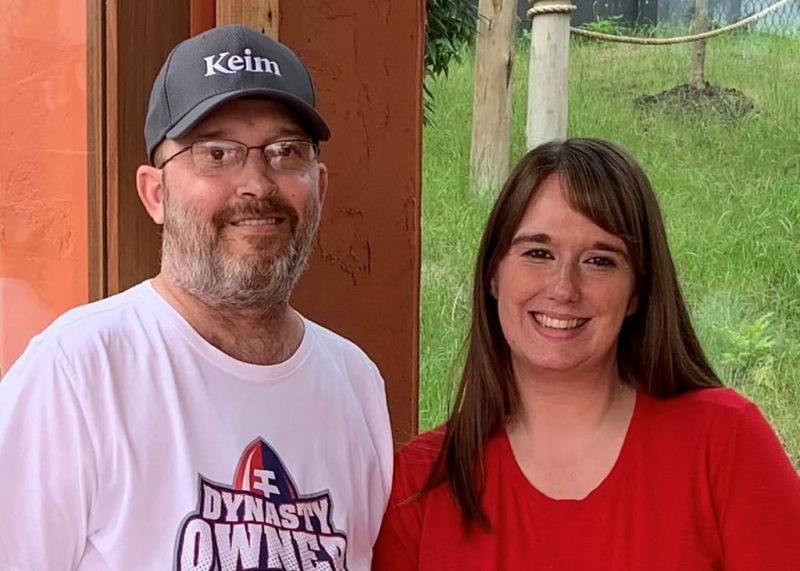 Usually, the annual HopeQuest Golf Outing is designed to raise funds for the nonprofit organization that helps couples develop and grow in their relationships, but this time around, the outing is going to provide for so much more.
The HopeQuest Golf Outing will take place Saturday, Sept. 25 at The Pines Golf Course near Orrville, and while Paul and Cindy Mullet of HopeQuest use the funds for this outing to help offer Christian counseling and ministry for married couples, both strengthening solid marriages and restoring hurting and broken relationships, they decided to split the proceeds from this year's event to provide financial support for medical needs of Rolin Sommers' family.
Several months ago Sommers was diagnosed with a brain tumor in the back of his brain. He has undergone surgery, radiation and chemotherapy treatments, and the Mullets felt a strong desire to help the family with finances through this year's event.
"I was having some dizzy spells, so on May 21, I went in for an MRI, and then that night the doctor called back and told me I had to get into the emergency room that had a neurosurgeon team available," Sommers said. "I basically had water on my brain and needed to get it checked immediately."
What doctors found was a tumor at the base of his skull that was blocking the drainage. A biopsy showed the severity of the tumor, and while it was bad, there was still hope.
On July 2 Sommers had surgery to remove as much of the tumor as doctors felt they could safely remove, and Sommers then began radiation treatments and began taking chemotherapy medication on Aug. 4. That meant five trips a week to Akron. He said he must constantly keep food in his stomach to help alleviate the pain, and while headaches persist and going through treatment is rough, Sommers said he is keeping a positive attitude.
That begins with his family including his wife and three young girls. It then extends to the community, from which the family has already received many blessings.
"We have had so many people come to us to help us out during this time," Sommers said. "It's been inspiring. We have a group of friends that have helped mow our yard all summer. We have church members at Mennonite Christian Assembly who have brought four meals every week, and we have Amish neighbors who have brought food. That's been such a blessing to experience that type of support."
Sommers and his family have experienced the love of a caring community, and now HopeQuest will join in that effort.
"We have always used this as a way to benefit those who utilize HopeQuest's services, but we really felt compelled to support Rolin and his family, which is why we decided to split this year's tournament proceeds," Paul Mullet of HopeQuest Ministries said.
Sommers will receive chemotherapy treatment until Sept. 20, and after a four-week break, doctors will take an MRI to see where they stand. That will more than likely be followed by maintenance chemotherapy that will be five times per week.
As for his own personal testimony, Sommers said approaching this challenge in any other way than with a great attitude is simply defeating the purpose.
"If I am miserable and live that way, I make everyone else miserable," Sommers said. "That doesn't do anyone any good. I can't change the situation and what has happened, so I need to stay positive and make the best of every day. It seems like it's been a long road, and there is still more to go, but you just have to stay positive, and our faith has helped carry us through some tough moments — that and the many people who have supported us along the way."
The event is a four-person scramble that will begin Sept. 25 at 9 a.m., with registration beginning at 8 a.m. The cost is $300 per team, and the registration deadline is Sept. 20. Registration includes lunch and complimentary snacks and beverages. Prizes awarded are $500 for first place and $300 for second place, as well as prizes for longest drive, longest putt and a Yeti cooler filled with meat given away.
To register a team, call or text 330-464-6674 or email cindy@hopequest min.org.