Orrville library expanding hours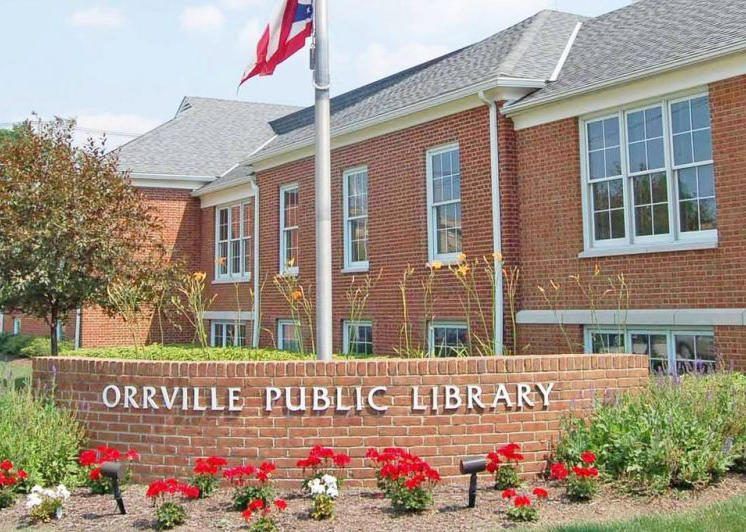 Orrville Public Library announced it is expanding the hours its building will be open, effective Saturday, May 1. Both the building and the drive-up window will now be open on Saturdays from 11 a.m. to 3 p.m., and both will now be open until 5 p.m. on Friday.
OPL also will hold events in May.
Join OPL staff on Facebook to catch the latest Book Buzz. The group will meet Tuesday, May 4 at 8 p.m. to talk about the books everyone has been reading and to get suggestions for new reads. No registration is necessary. Hop on Facebook to catch the buzz.
Star Wars Day will be May 4, and the library will celebrate all week with special displays, guessing games and fun for all ages. Have your picture taken with the cardboard cutout of R2-D2 and C-3PO.
Teen Take & Make will offer a free Star Wars Strawbee Kit. Using the provided straw connectors and straws, participants will be able to build a TIE fighter, the Millennium Falcon or design something of their own. Kits will be available beginning May 3 while supplies last. Kits can be picked up at the information desk or the drive-up window.
Sow & Grow for kids under the age of 12 will have participants plant flower seeds in the peat pot that will be provided. The flowers can eventually be planted in their yard, or they can give the pot to someone special for Mother's Day. This free event will be May 3-8, and appointments are required. The library will have all the supplies needed to get started. Call the children's department at 330-683-1065 ext. 3617 to request an appointment.
While in the library, be sure to stop by the seed exchange in the adult department. People are invited to swap seeds they no longer want for something new. If you don't have seeds to exchange, that's OK too.
For more information on any program, call the library at 330-683-1065.