Kid's Fest celebrates the importance of breastfeeding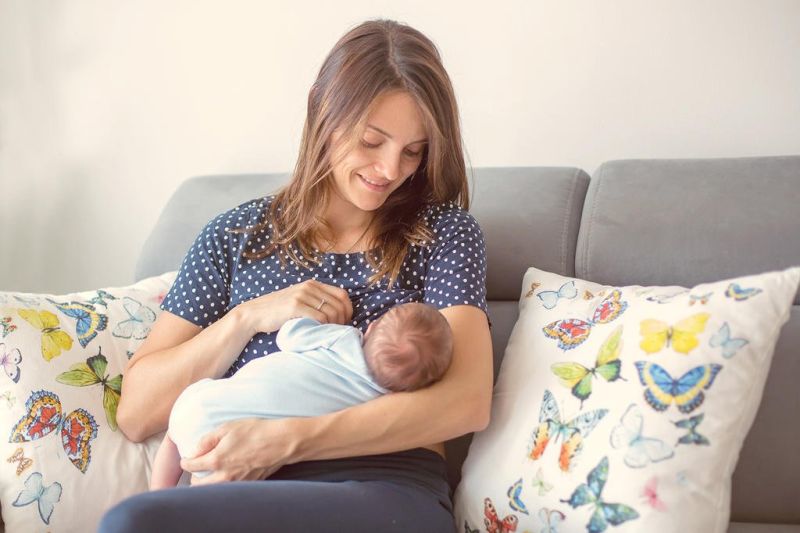 The third annual Kid's Fest will take place at the Hipp Station Depot pavilion along Rails-to-Trails in Millersburg on Thursday, Aug. 15 from 1-3 p.m. This annual event is done in part to bring awareness to and in honor of Breastfeeding Awareness Month.
Joining the Holmes County Health Department in co-sponsoring the event will be Holmes County Help Me Grow, Ohio Women Infants and Children Program, and Ohio Early Intervention.
They are hoping the upcoming event will help open eyes and give mothers (and fathers) some valuable information while at the same time providing a fun day outside with plenty of games for youngsters including a sponge toss, dance party, face painting, sensory table, crafts, photographs, games, snacks and more.
"One thing we wanted to make sure we did was to create something that was fun for the children," said Linda Middaugh, RN-CLC of Holmes County's WIC program. "This event has grown each year, and it is a lot of fun for the kids. We make sure we have a lot of games and activities from toddlers to older children."
In addition to all of the children's activities, Holmes Fire District #1 will be on hand with a firetruck, which is always a huge draw for the kids. They also will provide healthy snacks so kids can keep on playing and having fun right through the event.
Immediately following the event there will be a Help Me Grow Trail Walk.
Having three entities promoting the benefits of breastfeeding is something Middaugh said gives parents a solid view of why breastfeeding is so important.
"Being able to work with each other and provide our own areas of expertise is valuable," Middaugh said.
While the day is designed to be fun for the kids, it is equally important to share as much valuable information with mothers, fathers and caregivers as possible.
"So many people don't have any idea as to how breastfeeding can benefit the children and even the mothers in so many ways," Middaugh said. "National Breastfeeding Month is a perfect time for us to provide as much nutritional and educational material as we can to mothers."
Extensive research about breastfeeding has made it clear breastfeeding saves lives by protecting babies from life-threatening infections and illnesses. If babies were breastfed early and exclusively for the first six months, more than 820,000 lives could be saved each year on a global level.
Studies have shown that a world in which women receive support to breastfeed is a world in which women and children thrive. Enabling women to breastfeed for as long as they desire would result in less illness and disease, as breastfeeding plays a key protective role for infant health.
Fewer children would die from diarrhea and pneumonia, two of the leading causes of child mortality globally, as well as sudden infant death syndrome, which is one of the leading causes of infant mortality in the U.S.
And it's not just babies who benefit from breastfeeding. When a mother breastfeeds, she reduces her risk of developing ovarian cancer, breast cancer and heart disease.
"Kid's Fest is a very relaxed atmosphere where mothers can really learn more about how important breastfeeding is and why," Middaugh said. "We encourage any mother and even fathers to come out and enjoy a day of fun and education."
If there is inclement weather, a rain date has been set for Friday, Aug. 16. Hipp Station is located at 62 N. Grant St. in Millersburg.