Leaving Kyiv: Whizzing missiles and caring people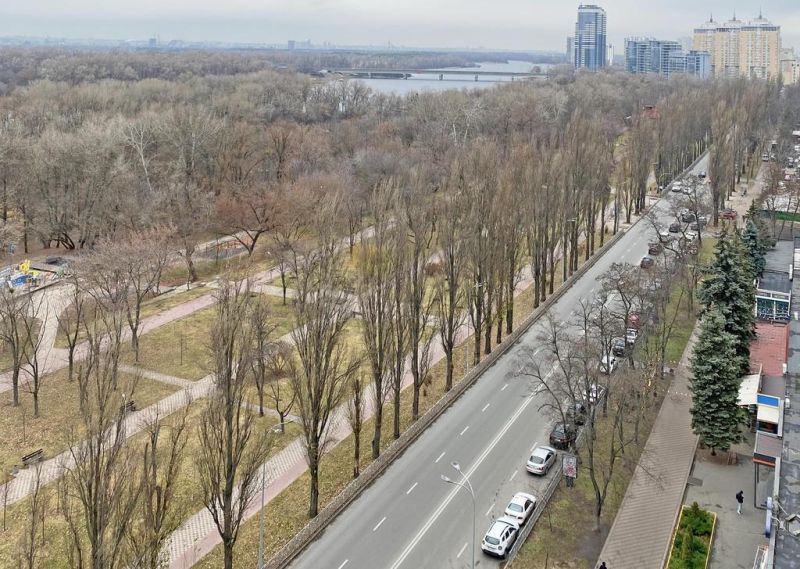 Editor's note: Jeff Oller, a native of Fredericksburg — where his parents still reside — and his wife Yanna were living in Ukraine, where they were both teachers, when the invasion from Russia occurred. This is the third in a three-part series of how Jeff and Yanna managed to leave the country.
After spending a few days with my wife's parents and her grandma, we embark on the next part of our journey. Driving to the Moldovan border isn't difficult, except for the fact there isn't much gas to be found. When it is found, there are long lines and a limit of how much gas you can actually get.
Mohyliv-Podilskyi is where we cross with the sounds of air raid signals and again the whizzing of missiles above our heads heading toward Izmail, which was bombed during the day. The streets are busy with people getting last-minute supplies and exchanging money to cross the border into Moldova.
In Otaci, Moldova we are greeted by caring people who give us food, drink and SIM cards for our phones to be able to make contact with our families. We are given a ride to Chișinău, Moldova with a Moldovan man who had been living in Kyiv and escaped on the first day. I had contacted a former student, Mykyta, who put me in touch with the director of the Botanical Gardens in Chișinău. He then put me in touch with two sisters, who agreed to put us up for a night.
Anna let us sleep in her room while she slept in the kitchen to give us some comfort. We had planned to fly from there, but with the war in Ukraine, the airport had been closed until March 4. We also found out we were 12 kilometers away from Transnistria, which is a Russian-occupied area. We decided to leave and go to Bucharest, Romania to get a flight from there.
We bought the bus tickets and headed toward Bucharest, a six-hour drive from Chișinău, which turned into a 15-hour ride because of the border. In the meantime I had made contact with another friend, Jason, who lives in California, and he put me in touch with a relief worker, Adriana, who connected me with Ionut, who ran a hotel in Bucharest. At 3:30 a.m. we arrive in Bucharest and walk to the hotel.
By the grace of God, my wife can still make a phone call and talk to the receptionists, who said they had been waiting for us. After getting a few hours of sleep, we met Ionut, and he told us we could stay as long as we like, free of charge with all meals available to us. It was a welcome break to the craziness we had been going through.
After arriving in Bucharest, I was in touch with my parents to secure the funds for a flight home. We found this through one of my parents' employers, Lester, who loaned us the money to buy plane tickets. After accomplishing this, we had to find a place to get PCR tests for the United States. After walking for about 30 minutes, making phone calls to clinics and plugging info into Google maps, we found a place to do this. After seeing our credentials, we were given these tests free of charge. Now with these plans set, the next part of our journey was starting.
Out of the blue, a former classmate who I haven't spoken to in 25 years wrote to me on Facebook. He had told me that if we were flying to Atlanta, he and his wife would love to put us up for some time. As we are sitting in Amsterdam, I come to the realization that I had told him the wrong day we would be flying in. Typically, we would fly at night in Ukraine and arrive in the U.S. the next morning, but we left at 6 a.m. in Bucharest and we would arrive the same day.
A quick screenshot on my phone and message before we board the plane to say, "Oops, I made a mistake. We will be in today. Can you still make it?" Of course I don't get a response because of the time difference and being on an airplane.
After passing through customs in Atlanta and getting our baggage, we head out of International Departures to find Craig and Debbie. As I said before, we hadn't talked or even met for 25 years, and I was hoping I would recognize him. His wife noticed me because of my sweatshirt, which said Cleveland on it. They noticed the lack of luggage we had because we left Ukraine with two backpacks full of clothes, documents and a computer bag.
After arriving at their house, they asked about anything we needed. We were hesitant to say, because when we lived in Kyiv, we were self sufficient, but now we needed help. Their church, Corinth Baptist in Gainesville, Georgia, gave from their hearts clothes and monetary support for our next step in this process. We spent four days with them, and we felt welcome with their friends and with the church people — an outpouring of generosity in so many places across the world on our unbelievable journey. Soon, we arrived in Fredericksburg with my parents and started our life here.
My wife and I have been amazed with the generosity of so many people throughout the world and the kindness we received in so many places. We wouldn't have been able to make it back here without so much help. We were lucky, and by the grace of God, we are safe, but so many are still in harm's way or still trying to find a place to have a somewhat normal life. Please keep the families who are in or have left Ukraine in your prayers and donate to places that will help them find a sense of peace like we have now.
Slava Ukraini (Glory to Ukraine)! Heroyam Slava (Glory to the Heroes)!
Postscript: Jeff and Yanna are now living in Georgia. "We have moved to Georgia for a job opportunity and have been in the process of getting everything squared away with this change," Jeff said. "Since we are both teachers, it involves teaching and doing the job we love most."