Loud and clear: Voices of Hope Conference Feb. 4-5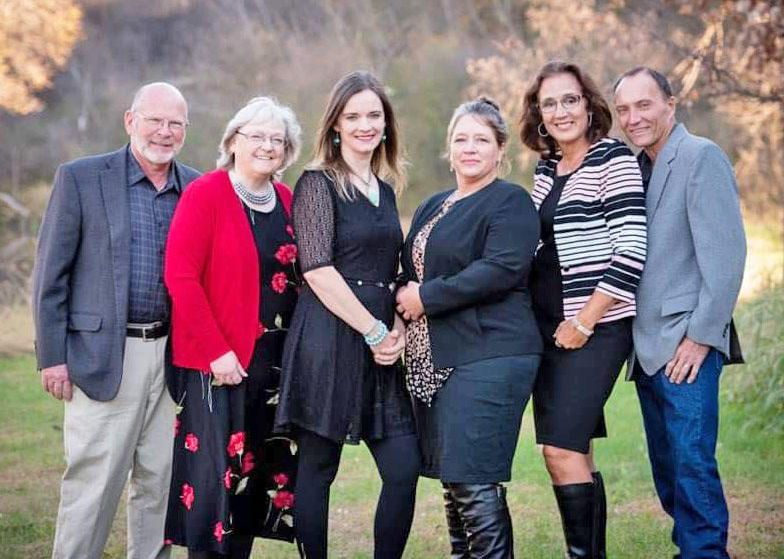 The seventh annual Voices of Hope Conference will come to United Dayspring Mennonite in Millersburg Feb. 4-5.
The conference at the church located at 5641 Township Road 362 will run from 1-6 p.m. on Friday and 9 a.m. to 4 p.m. on Saturday, with registration at 12:30 p.m. on Friday. The cost to attend is $45.
Voices of Hope is an organization that was established to break the silence surrounding secrets and abuse in one's personal life, as well as their church and community. The goal of the organization is to give women a platform to share their stories while uniting with others on the same road. No-judgement spaces are critical to helping those with silenced voices be heard.
Dena Schrock, founder of Voices of Hope, spent much of her youth in Tennessee and Kentucky, raised in a strict Swartzentruber Amish community. She felt burdened by the rules and secrets that governed their tight-knight group. When she was 6 years old, she told her mother she was "too tired to live anymore." She experienced spiritual abuse growing up, and after sharing about it as an adult, she left her community for Ohio. And for talking about the truth, she experienced shunning and rejection.
Schrock knows the misery of keeping a secret that shouldn't be kept and the freedom that comes from sharing it, no matter how painful.
"The Holy Spirit is my driving force behind Voices of Hope due to the experiences I faced growing up and realizing that abuse is an ongoing problem if nothing changes. This gave me a desire to do what I can to bring light into the darkness by creating a platform for women to share their stories, to share what has helped them overcome trauma," Schrock said.
When the idea to create the Voices of Hope ministry came to fruition with co-founder Lizzie Hershberger, she knew one of her goals would be to create space for people to use their voice. That voice could be shared through song, poetry, writing or simply telling someone something you've never shared before. Sharing can take whatever form it needs to bring freedom from what binds.
"Voices of Hope was started to give people a voice," Hershberger said. "I successfully brought my abuser to justice in Minnesota in 2019. It's a very rare case to have justice brought in an abuse case older than 25 years, so I wanted to remind others that there is hope. I personally volunteer monthly with victim services in my area, and it helps me to be able to work with them personally. I want to be able to share my knowledge as well as the training I've received in this area."
"It brings me so much joy to see women grow spiritually and mentally," Schrock said. "The testimonies that come from women who come to our conferences is what inspires me to keep going."
On Friday the event will feature speakers Faith Ingraham, the co-founder of Speaking Truth in Love Ministries; Susie Byler; and Margaret Schwartz. Saturday's lineup includes guest speaker Marlene Carson, Cari Gintz and Kim Griffith. There also will be a panel of authors who will impart their wisdom to the event.
There will be breakout sessions on both days, and trained small group leaders will be on hand to facilitate and encourage attendees to find their own voice.
In a twist to past conferences, this year's event will feature a men's segment. From 9 a.m. to 4 p.m. on Saturday, Feb. 5, the men's conference will be held at the Berlin Grande Hotel, 4787 Township Road 366, Berlin.
Dale Ingraham, co-founder of Speaking Truth in Love Ministries, and Elmer Schwartz, co-founder of Divine Design of Marriage Conference, will lead the men's portion of the Voices of Hope event. The goal for the men's event is to give men encouragement in navigating through families, whether their own or others, that have been impacted by abuse and the mechanics needed for mending traumatic experiences.
Schrock and Hershberger both said they knew the importance of men coming alongside women to help the process of healing but didn't know how a men's session would take shape. That is until they met Ingraham and Schwartz, who were the last piece of the puzzle and already equipped to take on the men's group.
For the Voices of Hope Conference, couples can use promo code couplesdiscount to get two tickets for $60, a savings of $30. Tickets can be purchased at www.eventbrite.com. Search for The Voices of Hope Conferences. Registration also can be done by calling 570-337-9302.