McCarty named new BMS operations director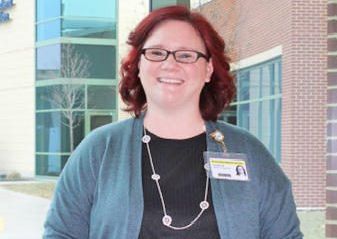 Danielle "Danni" McCarty joined the Bloomington Medical Services team as the director of operations on March 1. BMS is an affiliate of Wooster Community Hospital Health System, and McCarty's role has been created in response to its growth. She will work closely with BMS and WCH leadership and will oversee practice operations.
McCarty has seven years in healthcare administration and 10 years total working in healthcare. She was previously a specialty practice manager with Cleveland Clinic Union Hospital, where she was responsible for the operations of Union Physician Services Orthopaedic Surgery, Cardiology, Dermatology, and Psychiatry. She earned her bachelor's degree at Malone University with a double major in organizational management and marketing management and her Master of Business Administration from Western Governors University.
McCarty is looking forward to bringing her organizational expertise to BMS as she builds the brand-new position.