Old flags can be properly disposed of at the library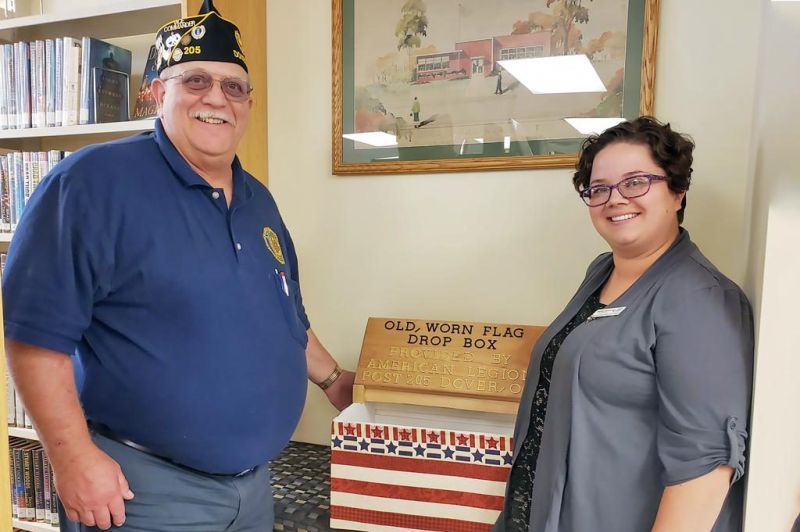 Robert Shuman of the American Legion Post 205 created a drop box for old, worn flags.
Flags that are tattered and torn may be dropped off at the Tusky branch library and will be properly disposed of during special ceremonies.
The Tusky branch of the Tuscarawas County Public Library System is located at 209 S. Main St. in Tuscarawas.