The ties that bind connect Tschiegg and Gerber forever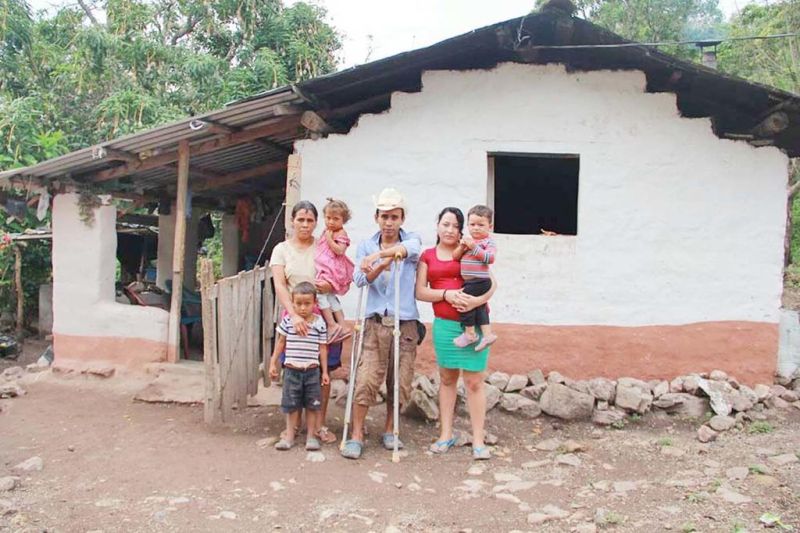 When God leads and someone listens, it can create something special.
When two people listen to a calling and they connect, endeavors like Central American Medical Outreach happen.
This is a story about Eldon Gerber, who passed away last year, and Kathy Tschiegg, founder of Central American Medical Outreach.
Gerber was a devout Christian who believed God had a greater purpose in his life, Tschiegg likewise.
Tschiegg's challenge to leap into action through faith revolved around her desire to help the poor and destitute people of Honduras, where she saw the devastation and hopelessness firsthand.
Gerber, 75, passed away in October 2021. A man of faith, Gerber was a lifelong Kidron resident, was active in the community and had recently retired as co-owner of Gerber Lumber and Hardware in Kidron.
Current Gerber Lumber President Kyle Simmons said Gerber was one of those people who never wanted to be seen, only wanting to give to others privately with little or no fanfare.
"Eldon never wanted any attention focused on him," Simmons said. "But he enjoyed the idea of helping other organizations that were near and dear to his heart. He had a real passion for helping others and was a true servant through his leadership and loved helping others."
Both individuals felt called by God to do great work, but when the two united, it blossomed into a venture that has affected the lives of millions of people in Honduras.
Recently, Gerber Lumber raffled off a Jeep to raise money for organizations that were dear to Gerber's heart. In selling tickets at $100 apiece, the fundraising effort brought in $100,000.
The funds were divided up between CAMO, which received $50,000; the Kidron Volunteer Fire Department ($30,000); Boy Scouts of America ($10,000); Kidron Community Fund ($5,000); and Kidron Community Park ($5,000).
According to Tschiegg, Gerber's willingness to give, to lead and to act on God's calling helped her pave the way for CAMO's growth in a nation in need of better health facilities.
"We just had this connection," Tschiegg said of Gerber, whom she said was an inspirational spiritual person in her life. "After the Steiner Brothers, owners of Vetrac, donated the land for our CAMO facility in Orrville, Eldon single-handedly recruited local vendors who donated all of the materials and supplies to build our warehouse building."
That relationship began in the late 1990s, and CAMO has been blessing lives in a multitude of ways ever since.
Gerber's gift, even after his passing, continues to pave the way to further the mission in Honduras, where CAMO is currently in the process of building a trade school to add to their campus of facilities.
CAMO started in a humble way. After Tschiegg worked in the medical field in Honduras for years, she came home feeling frustrated and empty, vowing to never return to a land that felt hopeless, having lost many infants there because of the lack of facilities.
However, she said one day God laid it on her heart in a very direct way, and CAMO was born.
"I kept having these recurring dreams, and they were always in that hospital in Honduras," Tschiegg said. "God brought me to my knees one day and said if I didn't do anything about it, I was as culpable as anyone for the loss and despair going on there. He gave me a challenge."
Challenge accepted, and Tschiegg created CAMO out of a small duffle bag in her living room. Fast forward to today and CAMO is a massive undertaking that has created a multitude of opportunities in Honduras including 25 programs serving individuals like a prosthetic lab, a vision clinic, literacy program, internal medicine, dermatology, medical centers and more. Their teams are branching out into the rural areas around Honduras and helping people who never felt medical help was a possibility.
CAMO also built a school and a large community gymnasium center that is the only covered gymnasium in Western Honduras. In addition, they built a women's shelter in 2010 and have added a public health center.
"The cement roof was caving in on patients when we took over there, and they had no water or sanitation," Tschiegg said. "Now it's the second largest public health center in Honduras, seeing more than 800 people every day."
That is an amazing undertaking for a program that started out of a duffle bag in Tschiegg's living room.
According to Tschiegg, each year more than 10,000 boxes of medical supplies and 500 pieces of medical equipment are donated, processed and shipped out of the Orrville facility. That was driven by Gerber's creativity and willingness to help.
All of this is possible by the efforts of many people, but Gerber proved to be one of the initial building blocks that helped push Tschiegg into action.
"Eldon became a part of my life and a part of the people of CAMO through his desire to give to others," Tschiegg said. "He made so much of what we do possible. He made CAMO a reality, and he constantly would stop in and ask what we needed. He was so supportive in so many ways. His compassion was immense, and he understood our mission so well. He was this soft-spoken, unassuming individual who gave from his heart in such big ways. He served humbly and well."
To learn more about CAMO, visit the website at www.camo.org.