After a year off, Harvest Ridge's Women's Expo back for second edition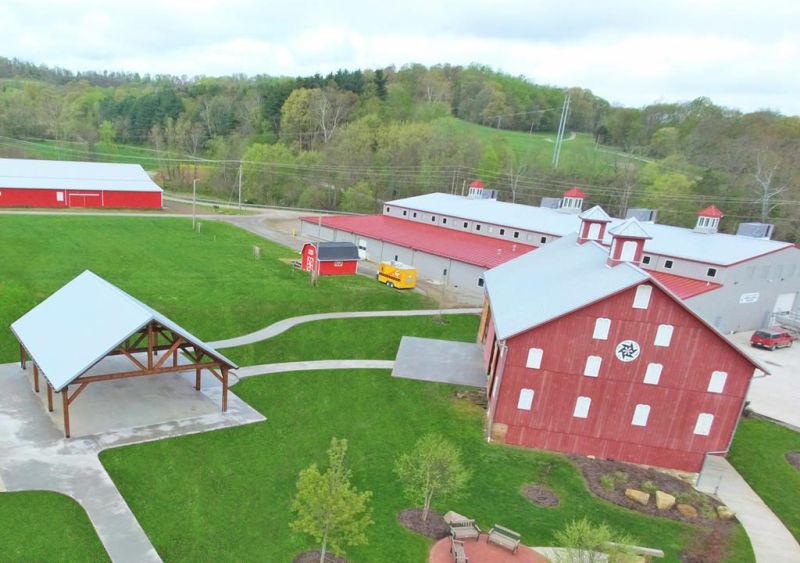 After a year off due to the pandemic, Harvest Ridge welcomes back the second edition Holmes County Women's Expo this May.
"We feel like we've got a lot to offer this spring, and we all are ready to get back out," event coordinator Pat Martin said.
There's something for everyone including health, beauty, wine, DIY, swag bags, hair, nails, women's safety, interior design, and cooking products and demonstrations.
The event is scheduled for Friday, May 14 from 4-9 p.m. and Saturday, May 15 from 9 a.m. to 4 p.m. at the Harvest Ridge Event Center, 8880 state Route 39, just west of Millersburg. Admission is $8, and children under 6 get in free.
"We're lucky to have this great expo center, and we're excited to be able to bring in events like this," Martin said. "If you like spending an enjoyable day with your family or friends, shopping, pampering yourself or learning new things, this event is for you."
The event will feature a variety of speakers and demonstrations in addition to many vendors and displays for products anywhere from Pampered Chef, to candles and oils, to window blinds by Creative Homes.
On Friday at 6 p.m., Kristina Glazier will present a women's self-defense demonstration called Damsel in Defense, where she will teach women about effective self-defense techniques.
At 7 p.m. Kim Kellogg will do a presentation on landscaping, and at 8 p.m. Charlie Baurer will do a cooking demonstration.
Saturday will bring more events with Kellogg leading off the day with landscaping at 10 a.m., followed by a fashion show by Maurice's at 11 a.m., Glazier's Damsel in Defense again at 1 p.m. and Baurer with cooking at 2 p.m.
"The first 125 visitors each day will get a swag bag full of goodies like coupons for jewelry and ice cream and other treats, flyers, pens and pads, candy, and refrigerator magnets and more," Martin said.
The Harvest Ridge caterers will serve food each day, ranging from snacks to meals from a large menu. Brew'd will sell coffee, pastries and doughnuts.
Four local wineries will be represented at the event: Troutman Vineyards, The Winery at Wolf Creek, The Ugly Bunny Winery and Lincolnway Vineyards.
Walnut Creek will feature its cheese products and demonstrate its Vitamix at its booth throughout the event.
Welcoming the spring season outdoors, Grasshopper Landscape will feature a garden, and Kauffman Lawn Furniture will have displays. An 8-by-10 greenhouse will be displayed and given away in a drawing.
4-H groups will sell flats of flowers ready to plant.
Miscellaneous vendors include Norwex Tupperware; Thirty-One bags from purses, to totes, to coolers; various books, candles and oils; Monat hair products; MaryKay cosmetics; paintings; and health tips and home products.
"I'm not kidding when I say I really think we've got something for everyone," Martin said. "And women can even bring their spouses, sons or friends, and we've got something for them too."
Tiffany Gerber, Holmes County Chamber of Commerce and Tourism Bureau executive director, said, "An event like this is really important for rural areas like ours. Women play a big part in our local economy and deserve a day like this to network, learn and enjoy themselves."
Gerber said the event is a boon to the local economy.
"Statistics show that visitors spending the night contribute nearly $300 locally when you talk about hotels, dining out and shopping, and even those who just drive in for the day generate somewhere around $170," Gerber said.
And then there's the long-term potential for economic gains.
"We know people will come, fall in love with our way of life, and come back to our destinations and businesses for years to come," Gerber said.
After the Women's Expo, Harvest Ridge will pivot to a first-ever bridal show on May 23.
"We are aiming to help couples with all kinds of ideas for their special day. We've got venues to show off, caterers, flowers, beauticians, tuxedos, honeymoon destination ideas and even a wedding-items resale," Gerber said.
Martin said there is still room for additional vendors for the bridal event. Those interested should call her at 330-600-0202.