Welcome fall with Berlin Harvest Fest and Rib Cook Off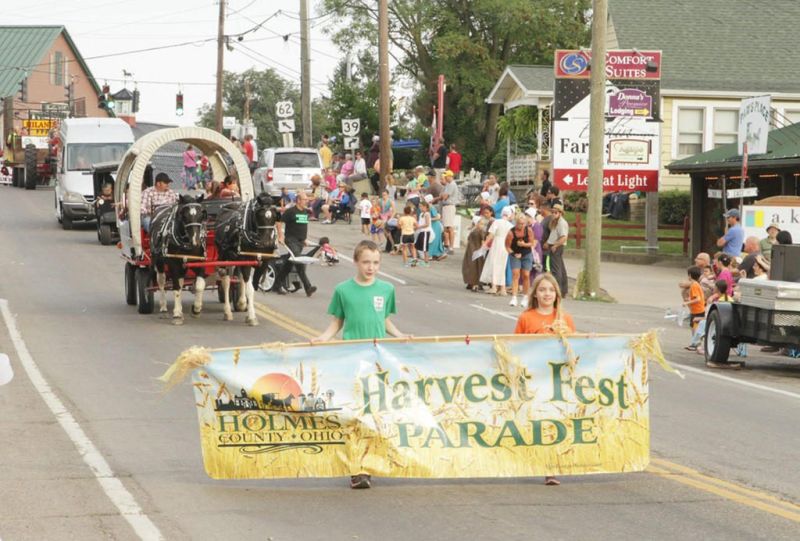 The Berlin Main Street Merchants are ready to welcome fall with their annual Harvest Fest and Rib Cook Off.
The event will be held on Main Street in Berlin on Friday, Sept. 6 from noon to 9 p.m. and Saturday, Sept. 7 from 10 a.m. to 6 p.m. There will be plenty of activities for families.
"Harvest Fest has been going on for about 10 years," said Doug Burgess, president of Berlin Main Street Merchants and the manager of the Berlin Grande Hotel. "It's usually held during the first weekend after Labor Day. This is the first year that we are going to make it two days, and we're really excited. Our harvest event is a way for people to get together and come into town."
While the rib cook-off will continue to be held on Saturday, there also will be a half-chicken barbecue cook-off on Friday.
"There will be five judges for both events," Burgess said. "They will judge both the ribs and the chicken."
The entries will face off for awards at first, second and third place, which include both a trophy and a cash prize.
"There is a People's Choice award as well," Burgess said. "We will pick five people randomly from our crowd and let them vote."
Past events have seen more than 10 rib vendors participate, along with several other food vendors with doughnuts, noodles and dressing, cider, kettle corn and more for people to purchase.
Ribs and chicken aren't the only things the Harvest Fest has cooking. "There are a lot of cool things going on," Burgess said.
Activities for kids will include a kiddie tractor pull for age 4-11 that will be held Friday with registration starting at 5 p.m. and the pull at 6 p.m. The Disney princesses and Prince Charming from The Actor's Playground are set to make an appearance during the event. Other activities for children that have been at past events include bounce houses and face painting.
Also on Friday night will be the charity auction at 8 p.m. There will be 10-12 big ticket items that will be auctioned off including a storage shed, mulch, a gas grill, and some gliders and tables.
Going on Friday through Saturday will be a raffle of individual items in which participants can buy tickets to put in a container for a chance to win. Berlin Main Street Merchant members also will sell $5 raffle tickets for a chance to win a shopping spree at Walnut Creek Cheese.
The proceeds from the raffles and auctions will all go to two needy families in the area including the Ken and Jeannie Schlabach family and the Miller family.
A parade will be held at 6 p.m. on Saturday and run through Main Street. There also will be musicians and bands performing on the square during the event.
The music schedule for Saturday, Sept. 7 will be The Lovedays at 10 a.m., Small Town Roots at 11 a.m., New Sound at noon, Lena Mullet at 1 p.m., Liberated at 2 p.m., Servant's Heart at 3 p.m. and 39 West at 4 p.m.
"There is plenty of music, family fellowship, good food, and you're helping out a good cause," Burgess said.
Platinum sponsors for the event are Dutch Craft Furniture, The Killbuck Savings Bank Co., Dutchman Hospitality Group and Sol's in Berlin. Gold sponsors are Kauffman Lawn Furniture LLC, Guggisberg Cheese, Grace Church, Berlin Resort, The Commercial & Savings Bank and Heini's Cheese Chalet. Music sponsors are Paul and Carol Miller and Critchfield Law Firm.
For more information visit the Berlin Harvest Festival & Rib Cook Off page on Facebook.