WFG committee seeks to put its funds to good use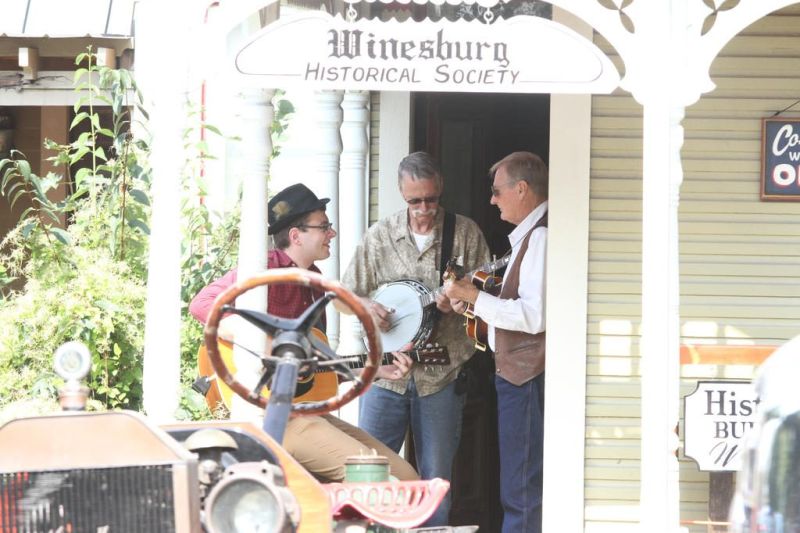 While the annual Winesburg Fall Gathering came to an end on Sept. 21, weeks later the gift of a caring community keeps on giving.
Each year the Winesburg Fall Gathering committee sends out applications for the Fall Gathering grant, in which people can apply to be the recipient of the funds raised through the auction.
The committee sifts through each of the applications and tries to divvy out funds to help as many families as possible throughout the area.
While those applications were sent out, none came back to the committee this year, which is not totally unusual. Yet the committee continues to find ways to give back to the community for those in need.
In recent years the auction has benefited dozens of area families annually, helping them meet medical expenses and other needs.
WFG member Tim Hostetler has seen the good the money has done for families in need. He has witnessed the generosity of many and said the auction and its ability to connect with local families in need is a complete community effort.
"The people's lives who will be touched by the generosity of everyone who is involved will be wonderful," Hostetler said.
Much like last year, this year's auction raised upward of $120,000.
Last year saw the gathering raise $120,500, which was distributed to 65 different families. Hostetler said one example of how the gathering touches lives was when they were able to provide a large amount to a local widow who had recently lost her husband and had four children.
Without the aid of the applications, the committee uses word of mouth to create giving opportunities.
"We hear about needs throughout the year," Hostetler said. "We hear about a lot of the needs in our community and even beyond every year at the festival. The needs are out there, and our hope is that we can help alleviate some of the financial struggles families face."
Hostetler said one of the nice things about Holmes County and the close-knit community of Winesburg is that people seek out opportunities to share and to give. He said people there realize nobody should have to go through grief alone, and they want to help any way they can. The WFG auction is one way they can give, knowing their money will be used with a great purpose.
"Our community has really grabbed ahold of the Fall Gathering and this auction, and we have seen some incredible growth over the past couple of years, and we really saw some nice growth this year because we were able to move the auction to the area beside the school when we were allowed to shut down the road off of state Route 62," Hostetler said.
Hostetler went on to talk about how well the committee works together to listen to people's needs and to decipher where the absolute biggest needs are in the community. He said they also have reached out to people in Knox, Tuscarawas, Wayne and other counties, as well as touching the lives of families across Ohio's borders to states like Michigan, West Virginia and Kentucky.
"We have a lot of requests from people who grew up here and lived here and have moved away, and we hear from area families who have loved ones outside of this community, and we know people are hurting all over and we have a chance to help them, so we listen," Hostetler said.
Hostetler said they also work closely with area churches that oftentimes lend financial support to members. He said if they can relieve some of the burden off of church support, it frees the churches up to find other ways of utilizing their gifts to touch lives, whether it is through supporting missionaries or other organizations and families.
"All we care about is when we hear about a real need," Hostetler said. "We want to be there for that family. Our goal is always to connect with families who don't have a lot."