Winesburg Fall Gathering ready to bring back small-town goodness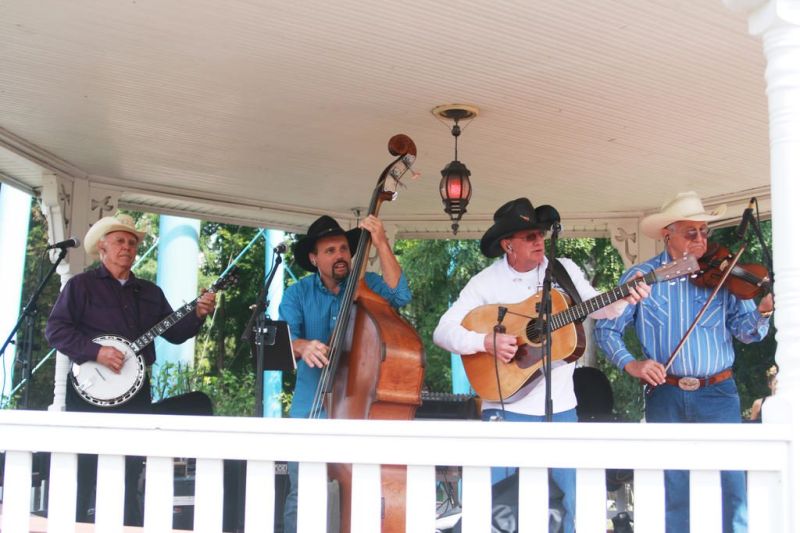 You can't keep a good town down.
If that isn't a saying, it should be, and the members of the Winesburg Community Business Association and the people of Winesburg are sure to attest to that, as they gear up for a return to the annual Winesburg Fall Gathering on Saturday, Sept. 18.
After moving to an online auction only last year, the association was eager to get back to the live music, great food, yard sales and in-person auction that has made this festival such a beloved fall event.
According to committee member Marlin Miller, the festival should pick up right where it left off in 2019 before COVID-19 reared its ugly head.
"I don't think we missed a beat," Miller said. "We have gotten such huge support this year in donations and other support from people willing to pitch in and help pull it off. It should be a great weekend."
One of the greatest aspects of this event is the auction raises funds for many families facing medical needs and other hardships in Holmes County and surrounding counties.
Whether it is helping a family with heating costs, someone being bombarded with medical bills that insurance won't cover, someone facing a situation involving an accident that left a family without an income or someone battling cancer, the funds have helped hundreds of families over the years, and that outreach has been most satisfying for all involved in Winesburg Fall Gathering.
As everyone involved with the auction says, the effort is neighbors helping neighbors. "And it is important to help each other as we don't know what tomorrow may bring."
"This community has that mentality that we all want to help others in need, and this auction goes a long way in helping a lot of families get through some struggling times," Miller said. "Whether it is a couple hundred dollars or several thousand, the fund is there for those in need, and it has had a big benefit for a lot of people."
While the auction is the main purpose for the event, the day brings plenty of fun and entertainment to the table. Live bluegrass, gospel or country music is heard throughout town. The annual yard sales provide visitors with an opportunity to walk up and down Main Street to find deals on whatever suits their fancy. There also is plenty of food including the favorite ham and bean soup that simmers all day over an open fire in a huge black kettle.
There also are some unique demonstrations, and the day creates the perfect opportunity for friends and neighbors to catch up with each other, for former residents to return and for new friendships to be made.
"That ham and bean soup has become a staple that I know a lot of people look forward to," Miller said. "They always run out, and they just keep making more and run out again."
Winesburg Fall Gathering is a perfect slice of small-town Americana, where there is a certain relaxed and peaceful attitude that hearkens back to days gone by. Even the softball tournament at Winesburg Park adds a relaxed feeling for fans watching.
"The town of Winesburg is so full of character and history, and to be able to bring that to bear for the families in the area is a huge blessing," Miller said. "People come from a long way away to spend the day with us at the gathering."
There will also be a raffle that has been ongoing. The Grand prize will be a 5-year-old red and white paint gelding pony, harness and cart. The pony is 36-inches tall and well broke. Other prizes include a Magnum e-bike, Green Egg grill, poly patio set, Lazy Boy Recliner, Yeti 45 filled with meat, a glider rocker and a two-night stay at Amish Country Stone Cottage in Winesburg.
Winesburg Fall Gathering lets people come in for a day of shopping with merchants and street vendors located throughout the village. Kick off the day by enjoying breakfast at the Zion Fellowship Hall from 7-10 a.m. Listen to entertainment on the main stage from 10 a.m. to 2 p.m., and the auction will begin under the big tent at 2 p.m., raising money for those in need. In addition to the bean soup, there will be bake sales, and the Winesburg Volunteer Fire Department will have a chicken barbecue at 3:30 p.m.