County Health District is providing opportunity for homeowners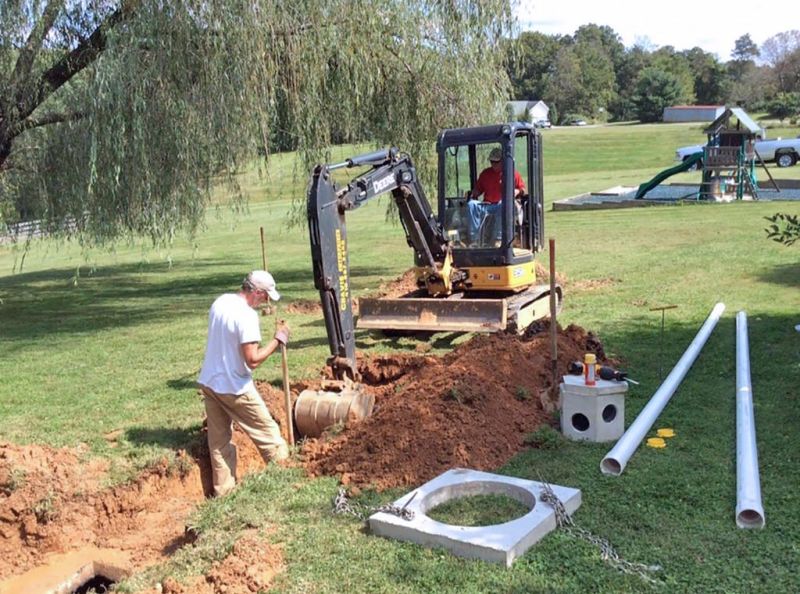 For a homeowner, when the septic system fails, it can be a costly endeavor that can eat a major hole into any budget. However, the Holmes County General Health District is currently working on a program called the Water Pollution Control Loan Fund that can help alleviate the costly expense for homeowners who are facing septic issues.
The Water Pollution Control Loan Fund was created from a grant from Ohio Environmental Protection Agency that covers 50-100 percent of the cost of replacing or repairing failing septic systems for families who live in Holmes County.
The fund is now in its second year, and Emily Gerber, Holmes County General Health District health educator, said last year the district aided 13 area families who qualified for aid.
Before the program began last year, environmental health director Jon Croup got the ball rolling on the grant. The district then began pushing it to those in need, and of the 13 projects in the system from the past year, 12 have been completed or are nearly finished.
Gerber said the cost to repair or put in a new system in place of a failed one costs close to $10,000 or more.
Gerber went on to say that while homeowners may not be sure about whether or not their system is failing, faulty or in need of repair, there are signs, and if they have any questions, they can call the health district, and they will come out to investigate the system.
"If you notice solids in your yard near the septic system or if it is backing up into the house, these are a couple of examples of a system that is failing," Gerber said. "But even if someone feels that their system isn't working properly, we can always send someone out to check it out to see if it is failing."
According to Gerber, the only responsibility for a homeowner is filling out the paperwork necessary to put the wheels in motion. That would include proof of a pay stub, bills and other forms of identification that prove they are the homeowner.
"Because it is a government-based project, there is some red tape, but the savings a homeowner can receive from this grant are incredible, and it is very much worth their while to wade through that to make it happen," Gerber said.
Gerber also said if a homeowner has a failing septic system that is currently hooked up only to their own home but can be hooked into the public sewer system, the grant will cover the cost of doing that as well as repairing the system itself.
In order to be eligible for the grant, applicants must own their own home, be income eligible and have a septic system that is failing.
"There are certain income guidelines that make a homeowner eligible for either 100 percent, 85 percent or 50 percent of the placement," Gerber said.
Gerber said as the weather turns nastier during the winter months, they will not work on the septic projects, but applicants may sign up for the grant year round.
"We won't get projects started until the weather clears up, probably sometime this spring, but the more applications we have coming in, the better, because it is such an incredible cost savings for homeowners in our county. Once the weather breaks this winter, we will be ready to get started on as many projects as possible," Gerber said.
Anyone interested in the program can call Gerber at the health district at 330-674-5035.