Drive-thru flu clinic offered in Dover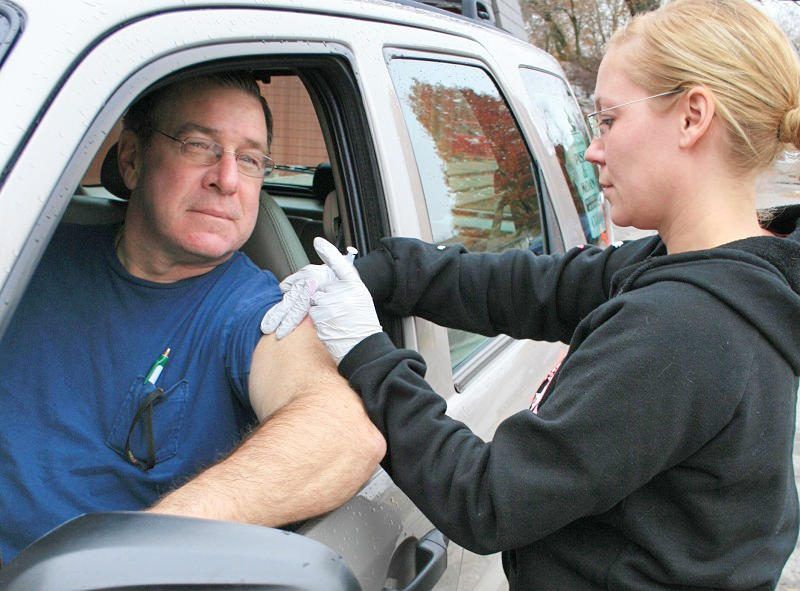 The Tuscarawas County Health Department will conduct a drive-thru flu vaccine clinic at the health department, 897 E. Iron Ave., Dover, on Saturday, Oct. 27 from 8 a.m. to noon. It will allow patients to receive a flu vaccine without ever leaving their car. Drivers should enter the clinic using Clubview Drive.
Regular-dose and high-dose flu vaccines will be available while supplies last for age 3 and up. No infant or pneumococcal vaccines will be available.
The vaccine will be the quadrivalent and contains A/Michigan/45/2015 (H1N1)pdm09–like virus, A/Singapore/INFIMH-16-0019/2016 (H3N2)–like virus, B/Colorado/06/2017–like virus (Victoria lineage) and B/Phuket/3073/2013–like virus (Yamagata lineage).
Bring a photo ID and medical insurance card. If no insurance, a flat fee of $39 for regular dose and $75 for high dose will be payable with cash or check. 
Vaccine consent forms can be completed online prior to the event at www.tchdnow.org/clinic-forms.html. The forms also will be available the day of the event.
For more information call 330-343-5555 ext. 180.