Holmes EMA readying for eventual arrival of vaccine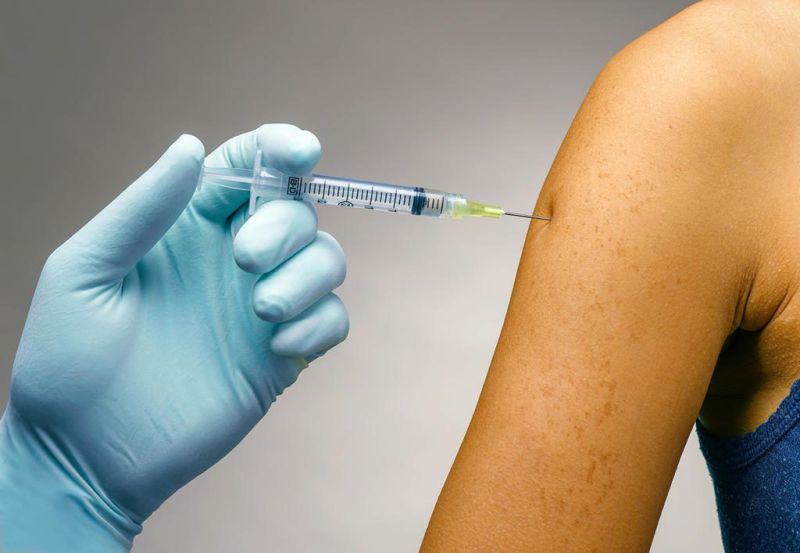 Holmes County Emergency Management Agency director Gary Mellor and deputy director Luke Hall are taking a long look into their crystal ball to try to figure out all of the details that will accompany the arrival of a COVID-19 vaccine.
When that time may arrive is anyone's guess, but Mellor said the whole point of the EMA is to find ways to be as prepared as possible for such unknown events.
"You stare into that crystal ball to see what is coming down the road and be prepared for it before it gets here," Mellor said. "Sometimes we are preparing for things that never come, but for this COVID-19 vaccine, we have to be prepared at any time."
Hall said from the EMA's perspective, the big concern is getting the health department everything they need in order to execute the vaccine program at the health district building and two remote sites. In the past the health district has utilized both West Holmes and Hiland high schools to do so.
"For years, when we do flu shots, the health department has set up at the high schools," Mellor said. "For years, we have done vaccine flu shots there, so that has actually been very good experience for our county in dealing with the COVID-19 vaccine, whenever it becomes available."
The list of items needed for such an undertaking would include sharps containers, gauze, bandages, gloves and other items.
"We have all of that lined up and kept separate from our other supplies," Hall said. "Those vaccine supplies have been earmarked specifically for that."
In addition, the EMA purchased several large, heavy cooler boxes created specifically for vaccine storage. Hall said the cooling boxes allow health workers to maintain a specific temperature for the vaccines.
The EMA also has purchased vaccination coolers that are designed for long-term storage inside the health department.
"They had a couple of coolers in there that were really old and broken down," Hall said. "They just weren't reliable, so we had the CARES Act money coming in, so it seemed ideal to purchase those items now rather than later."
Hall said there also is a great deal of preparation work that goes into any vaccine project, although with the severity and importance of this one, they want to make sure every base has been covered.
"There are a lot of working parts that need to be put in place," Hall said. "The American Red Cross is one. Are they going to help us with personnel and doing some of the intake? If the health department runs two remote sites, they are going to be short-staffed. We will also have to do traffic control, which involves law enforcement. There's a lot to look at for down the road and a lot to prepare so we are lined up and ready to take off when the time comes."
As for COVID-19 cases in Holmes County, Mellor said recent numbers show Holmes County near the bottom of the list in terms of total cases, which he said is a bit surprising because the county experiences such a great deal of tourism.
"All things considered, seeing the numbers that low with everyone out and about is really amazing," Mellor said.
With the way things have settled in and with the county apparently having a solid grip on what it needs to do, the health board and the EMA members moved their meetings back to monthly rather than every other week.
One scare early on in the COVID-19 era was in nursing and retirement homes, where those citizens were much higher risk. Hall said the county health department and Pomerene Hospital have done well in working with area nursing homes, along with getting quality aid from the NECO Emergency Preparedness group, which has helped stave off any major issues in Holmes County's nursing and retirement homes.
Hall said initially the EMA worked closely with the area nursing homes, but NECO has now taken a larger role in working with the county. According to Mellor, supplies for all of the county nursing homes now flows through the hospital, part of a state directive.
Mellor said gloves and the N95 face masks continue to be very difficult to purchase with prices soaring as demand grows. The EMA has purchased both items but is still awaiting the arrival of the supplies.
"The gouging continues," Mellor said of the lack of supplies, noting the federal and state governments continue to snap up everything they can.
Mellor also said he has heard good news from the school fronts, with both West Holmes and Hiland school districts experiencing success in staving off the virus.