Workstation cleanliness big key in fending off viruses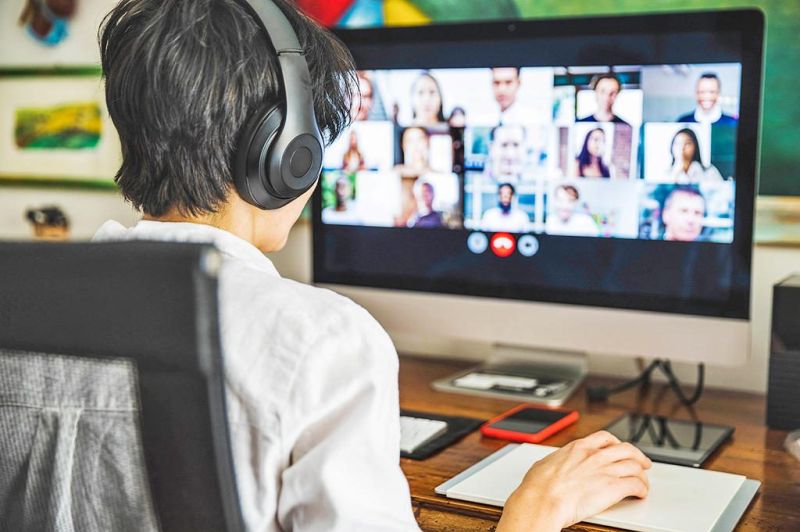 Every day public health officials talk about the importance of the 20-second hand-wash scenario, about wearing masks and social distancing. However, people may be overlooking a key area that is a haven for germs to sneakily wait for their time to jump into action and inflict harm, be it COVID-19 or any other of the thousands of germs out there that are creeping around.
Many people today have made their workstation their main office space in lieu of COVID-19 forcing people to work from home, and it is these workstations that germs can run rampant if left unattended.
Desk space, tables, keyboards and mousepads, phones, staplers, tape dispensers, doorknobs, light switches, chair arms, pens and pencils, calculators, and even that favorite drinking vessel or coffee mug can be havens for disease.
Many people believe confining themselves at home is the best remedy to fend off COVID-19, but the importance of maintaining a clean and sanitized workstation has become more important than ever. Oftentimes people don't think about cleaning all the nooks and crannies surrounding their workstation.
A basic train of thought is, "If I touch it frequently, it probably needs a thorough cleaning on a regular basis."
How often should you clean objects and how thoroughly is the next question.
After an initial cleaning with a soap-based cleaner product, a second cleaning with a sanitized wipe is recommended. Erring on the side of caution is by far a better option than doing less work to create a germ-free work area.
With its many keys and electronic parts, along with its frequent use, the keyboard becomes the most important tool to keep clean because so many people rely on it to do their jobs.
For those who rarely or never clean their keyboard, the main point is to never soak the keyboard because moisture inside can make keys stick or worse.
It is suggested to use a rag with cleaner on it, rather than spraying the keyboard, making sure to not get any cleaner into the ports or speakers.
These same concepts play into keeping your phone clean. Phones today are a part of life with people using them constantly. They are much like mini keyboards with the same amount of caution going into cleaning them as frequently as possible. It also is recommended people carry sanitized wipes with them, setting aside time to wipe down phones frequently because that is one of the highest germ areas in people's lives.
Sanitary wipes are a good thing to add to your desktop, be it at work or at home. Wipes are so multi-functional in their use in battling germs, and because they are easy to store and at your fingertips, a daily wipe-down of all of the items mentioned above becomes easy but essential.
While COVID-19 is in everyone's mind right now, these cleaning tips are highly recommendable to keep all kinds of germs away from you and your loved ones at home who might be using your workstation.
In addition, there are other high-use areas in the home that are connected with home workstations. The most-used items include the microwave and refrigerator, where snack breaks and meals or warming up coffee are daily routines.
Once again, your best friend should be the sanitary wipes that allow you to clean handles, buttons and any other highly touched areas. This is especially important if you continue to work away from home, where multiple people outside of your family are probably utilizing these two items. When cleaning handles, don't forget to clean the inside of the handle, where more germs exist.
These cleaning tips may take a little extra time and seem overly cautious, but if you can avoid getting sick, the extra cleaning will be more than worth the effort.