SR 514 daytime closures to continue until April 3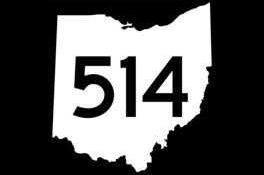 The completion date for the sR 514 daytime closure has been extended to Friday, April 3. SR 514 will remain closed south of Nashville Monday through Friday during daytime hours in order for ODOT crews to perform tree trimming work.
This closure is located 1.5 miles south of Nashville from cR 50 to the sR 514/sR 520 intersection. Closure hours: 8 a.m.- 4 p.m., Mon.-Fri. Completion date is scheduled for Friday, April 3.
Detour: sR 520 east to U.S. 62, U.S. 62 east to sR 60, sR 60 north to sR 39, sR 39 west back to sR 514, and reverse. All work is weather permitting.
For more information contact: Lauren Borell at 330-308-7817