Area residents can enjoy 10 new Wi-Fi locations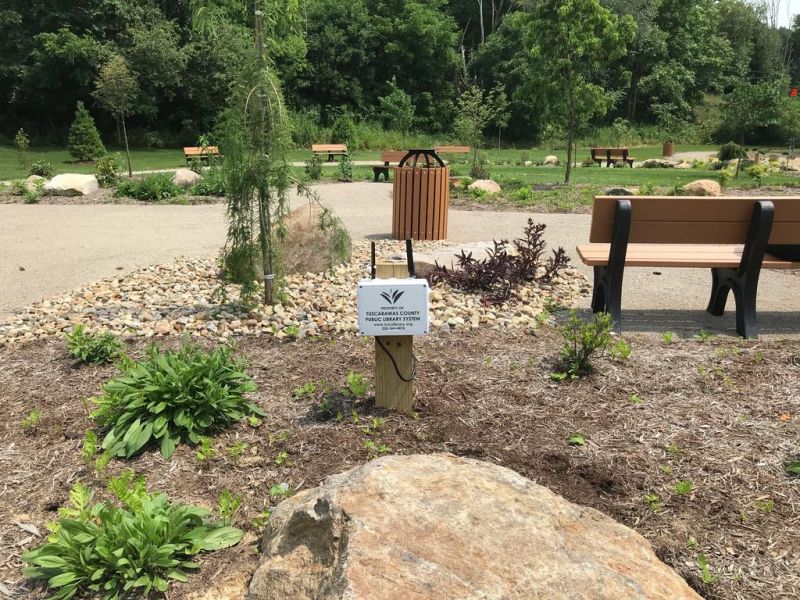 Through a partnership with the Tuscarawas County Public Library System and the I'm a Child of Appalachia Fund of the Foundation for Appalachian Ohio, area residents can enjoy free access to Wi-Fi in 10 locations throughout Tuscarawas County.
With financial assistance from the grant, the library system worked with area villages and cities to install 10 community Wi-Fi access points that will allow county residents to log on to the internet from their devices for free.
"This will benefit many residents in our service district and definitely help to close the connectivity gap that exists in our communities," county library director Michelle McMorrow Ramsell said. "Access to reliable internet is crucial for our rural areas."
Residents do not need a library card to access the Wi-Fi access points, but users will need to bring their own device such as a laptop, tablet or smartphone.
Access to the access points will be available during the operating hours of the parks and locations where they were installed. Residents are encouraged to follow all rules and listed hours for the locations the Wi-Fi units are installed at.
According to Ramsell, residents can simply visit the locations listed below to log on to the secure Wi-Fi with personal devices from their vehicle or by sitting outside. To sign on to the Wi-Fi, users will need to find the TCPL-Guest network on their device and enter the password listed on the sign at the location. Yard signs posted at each location detail the log-in information.
The free Wi-Fi access points are available at the following locations:
—Baltic Elementary School parking lot near the bus garage, 300 E. Main St., Baltic.
—Belden Community Park in the first picnic pavilion, corner of Bremer Street and Arch Street, Port Washington.
—Bolivar Branch and Roy Parks Memorial Park, 455 W. Water St., Bolivar.
—Cherry Ridge Park, 415 Rhine St. SW, Sugarcreek.
—Midvale Community Park, 4889 Waltz Drive, Midvale.
—Pop-Up Libraries Tusky Dugout, 592 E. Cherry St., Tuscarawas.
—Southside Community Park in the Pollinator Garden, Oldtown Valley Road, New Philadelphia.
—Strasburg Village Hall, 224 N. Bodmer St., Strasburg.
—World's Largest Cuckoo Clock, 100 N. Broadway St., Sugarcreek.
For more information on the TCPL Wi-Fi access points, visit www.tusclibrary.org/wifi or call 330-364-4474.