Artists and crafters invited to Secrest Garden Fair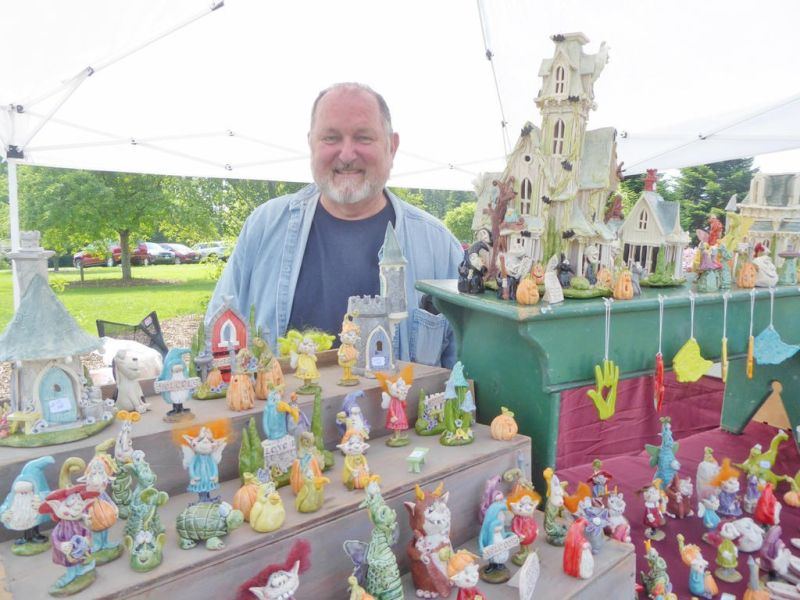 Applications are now being accepted for the second annual Secrest Garden Fair, which will be held Saturday, June 10 at Secrest Arboretum in Wooster. The juried event will showcase handmade arts and crafts with a focus on those with nature, garden and floral themes. A printable application form is available at www.friendsofsecrest.com/garden-fair.
Secrest Arboretum is located on the Wooster campus of the Ohio State University. Booths will be arranged along the paved walking path that begins at the visitors center and meanders through the arboretum to the Children's Garden.
The event will include gardening workshops, activities for kids and local food trucks. Master gardeners will lead tours of the arboretum grounds, giving insider information about the 110-acre outdoor laboratory and landscape garden and the over 2,500 varieties of perennials, shrubs and trees growing there.
The event will be free with free parking. Last year over 1,000 attendees shopped at more than 40 vendor tents.
The Secrest Garden Fair is a fundraiser for the arboretum, coordinated by Friends of Secrest Arboretum.
For more information visit www.friendsofsecrest.com/garden-fair or email or call Merry Gentry at gardenfair2022@gmail.com or 330-461-4160.