Christmas tree pickup underway in Orrville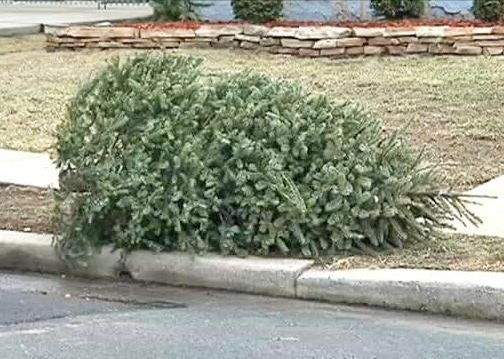 Christmas tree pickup in Orrville is currently underway and will continue until Jan. 21. Trees should be placed in the tree lawn without any type of plastic bag or decoration.
Here are 10 winter driving reminders from the city:
—Plan your route carefully, allowing extra time to arrive safely.
—Slow down and leave plenty of room to stop. You should allow at least three times more space than usual between you and the car in front of you.
—Brake gently to avoid skidding. If your wheels start to lock up, ease off the brake.
—Turn your lights on in order to increase your visibility to other motorists.
—Keep your lights and windshield clean.
—Use low gears to keep traction, especially on hills.
—Don't use cruise control or overdrive on icy roads.
—Be especially careful on bridges, overpasses and infrequently traveled roads, which will freeze first. Even at temperatures above freezing, if the conditions are wet, you might encounter ice in shady areas or on exposed roadways like bridges.
—Don't pass snow plows and sanding trucks. The drivers have limited visibility, and you're likely to find the road in front of them worse than the road behind.
—Don't assume your vehicle can handle all conditions. Even four-wheel and front-wheel drive vehicles can encounter trouble on winter roads.
Also, keep your vehicle stocked with simple emergency equipment in case you do get stalled or have an accident. Consider keeping these items in your vehicle: a blanket or extra clothes, bottled water, snacks, a flashlight, a candle with matches, a C.B. radio or ham radio, a cellular phone, a windshield scraping device, long jumper cables, flares, a small shovel, tow rope, and a bag of sand or cat litter for traction.
The City of Orrville plans to salt the streets prior to daily morning commutes and then as needed to ensure salt effectiveness and clear passage for residential/business use.
State of the City
At the Jan. 18 City Council meeting, Orrville Mayor Dave Handwerk will present the State of the City address. The 7:30 p.m. meeting is open to the public. Masks are encouraged.
Snow emergency levels
Level one: Drive cautiously. Roadways are hazardous with blowing and drifting snow. Roads also may be icy.
Level two: Drive with extreme caution. Roadways are hazardous with blowing and drifting snow. Roads also may be very icy. Only those who feel it is necessary to drive should be out on the roads. Contact your employer to see if you should report to work.
Level three: No one should be driving unless absolutely necessary or a personal emergency exists. All roadways are closed to nonemergency personnel. All employees should contact their employer to see if they should report to work. Those traveling on the roads may subject themselves to arrest.