Memoir details surviving childhood leukemia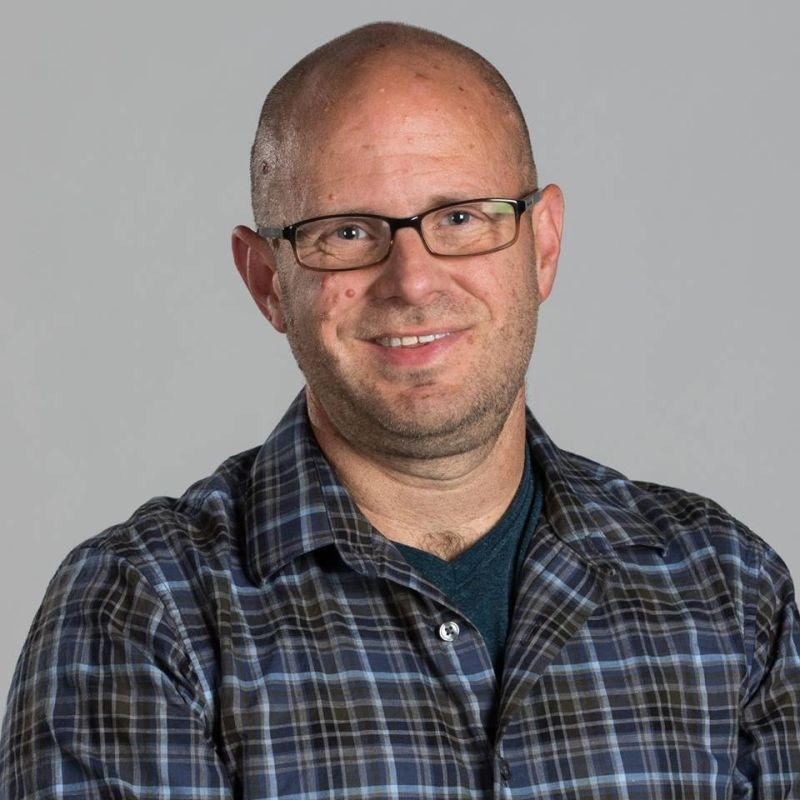 When adolescence is interrupted with cancer, the survivor embarks on a quest for normalcy that can span decades. In the end, Matt Tullis, Apple Creek native, journalist, professor, friend, husband, dad and leukemia survivor, acknowledges the truth: "You never get back to normal."
"I've been writing about this forever," he said of his recently published memoir, "Running With Ghosts: a memoir of surviving childhood cancer."
"Some of it was written in 1997 in undergrad classes, but the book was an evolution of my MFA thesis at the University of North Carolina Wilmington," he said.
Even after earning the MFA, it took more than a decade of introspection to find his way. "It's a hard thing with memoir. What is the end? I had to sit around and think about that for another 12 years," Tullis said.
In truth it wasn't "sitting around" that allowed Tullis to find his stride as a memoirist. Instead it was running that allowed him to stumble into the fullness of his story.
It began when vacation photos at the beach revealed the truth about his body. "I was really overweight. I saw pictures of myself and asked, 'Who is that guy?'"
This wasn't his 15-year-old body, once sunken and emaciated, assaulted by chemical concoctions and ravaged by the cure that sent him into remission and still vulnerable.
Despite having cancer at the age of 15, Tullis is described on the back cover of his book as "a sports-mad teenager." He still managed to play on Waynedale's junior varsity baseball team his sophomore year. But life moved on, and Tullis entered college, got married and began his career.
"I started running because it was affordable. I started in West Salem, where we were living at the time and set a goal of running a mile," he said.
Each day Tullis went a little further and a little faster.
Music, which had helped him endure painful treatment regimens, also allowed him to circumvent the pain he felt as he trained. "I used to make fun of runners, but this time for some reason I kept going." In a matter of a few months, he'd lost 40 pounds.
Then Tullis saw a commercial for Team in Training. This is the primary fundraising effort for leukemia blood cancers and blood disorders. Running for the cause became his goal, and in the end he raised $1,600 for the organization in 2014.
He describes that experience in the April 15, 2015 "S.B. Nation," an online journal. He ran his first marathon in Akron. It ended near Akron Children's Hospital, the place he once despaired of ever leaving.
During his distance training, Tullis stopped listening to music while running. That is when the "ghosts," those who had not survived cancer, came to him.
"The first time this happened I was up in Congress Township running and I heard a sound. "Creech."
Tullis said it wasn't an audible sound. "I couldn't figure out what it was. I said it out loud."
Finally he knew. It was the last name of one of his favorite nurses at Akron Children's Hospital: Janet Creech from Orrville. She'd died from cancer in 1994.
"She was right there running along with me," he said.
Tullis confirmed her last name by calling another nurse from that time. Later on he discovered that Creech also was a runner.
"That was really kinda cool," he said.
After Creech entered his thoughts, the other ghosts began to appear, all those now missing from his life, even his beloved Dr. Koufos, who also died from cancer while still in his prime.
"I saw something that could be an ending," Tullis said, "going through it and surviving."
It was this mystery of his own survival in contrast to so many others who didn't that guided the next phase of writing the memoir. It was no longer just about him. It was now about all he'd met on that race to remission.
Tullis met his wife Alyssa, also from Apple Creek, when they both worked for a time at the Golden Bear Dariette. Both graduated from Waynedale. Tullis began his journalism career in the Wayne-Holmes area and then moved on write for the ColumbusDispatch.
After earning a postgraduate degree, he joined the Ashland University faculty, teaching journalism. More recently he joined the faculty of Fairfield University in Connecticut, where he is director of digital journalism classes and teaches writing.
"My goal for my freshman classes is to get them to like to write. I tell them that on the first day," Tullis said.  
The Akron Marathon is coming up on Sept. 23, and Tullis will be there, running with ghosts: Melissa, Todd, Janet, Dr. Koufos and many others.
Later that same day Tullis plans to come "home" to Wayne County to launch his memoir, "Running With Ghosts: a memoir of surviving childhood cancer." A reading and book signing will be held at Vertical Runner, 207 S. Market St., Wooster from 4-6 p.m. Cost of the book is $20.