Wayne commissioners name acting drug settlement rep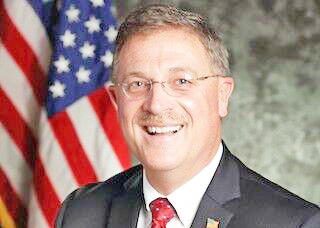 The Wayne County commissioners voted to have Medina County commissioner William Hutson act as the OneOhio Region 19 interim representative to the OneOhio Statewide Foundation in a regular session on Oct. 13.
A OneOhio Memorandum of Understanding is establishing the foundation and the regions as part of a court settlement agreement that appears to be close to concluding. The foundation is a part of the opioid litigation resolve brought by states and local political subdivisions against certain pharmaceutical distributors and manufacturers.
The Wayne County commissioners are signatories in the MOU that sets up a framework for managing settlement funds the State of Ohio will receive from the defendants in this national opioid case.
Gov. Mike DeWine and Attorney General Dave Yost announced last year that two-thirds of Ohio's population, representing 9.8 million people, have signed onto OneOhio to approach settlement negotiations jointly.
Wayne County will join Ashland, Erie, Huron, Lorain, Medina and Richland counties in organizing Region 19 Council for managing a process for fund disbursement within the region, accessing the allocation from the state foundation to the region.
OneOhio provides a mechanism for distributing any opioid settlement funds and outlines how the funds can be used:
—30% of the funding will be set aside for community recovery, money that will go directly to every township, village, city and county in Ohio — more than 2,000 in all — to address the immediate needs of residents.
—55% will be set aside to create a statewide foundation that will oversee the distribution of these funds for short-term and long-term projects addressing various aspects of the crisis. These funds are expected to go to local communities, according to a process determined and operated by the Region 19 Council.
—15% will go to the State of Ohio and be used to leverage statewide buying power to offer prevention, treatment and recovery support services.
For additional settlement information, visit www.nationalopioidsettlement.com.